About
With Staff Writers reporting from around the world, THE SEEN, Chicago's International Journal of Contemporary & Modern Art, features in-depth writing on exhibitions, as well as highlight essays, artist profiles, and reviews.
In September of 2015, THE SEEN launched the print publication, with a Spring / Summer edition that launched in April and Fall / Winter edition in September, 2016. The free full-color, 100-page journal expands on THE SEEN's monthly online content, featuring exclusive pieces and new commissions on the best in international contemporary art. THE SEEN is a project of EXPO CHICAGO.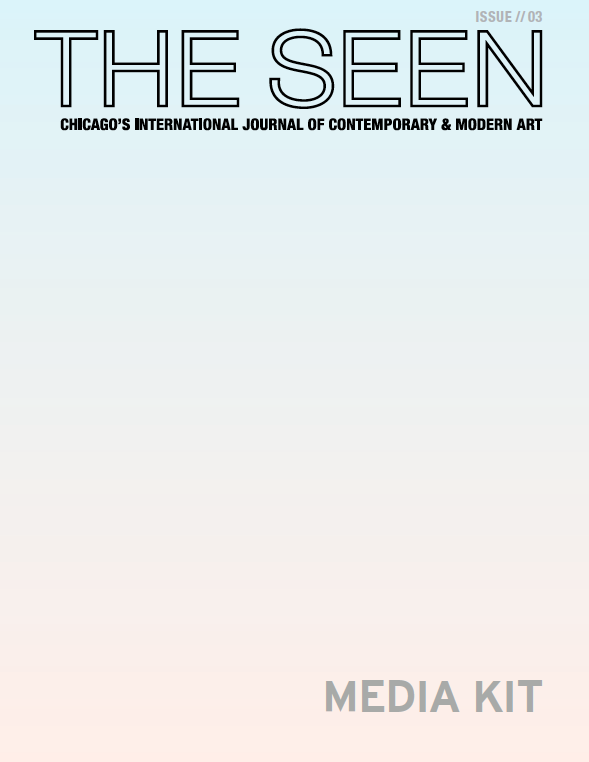 For Advertising inquiries and specifications, please visit here.
Masthead
---
Stephanie Cristello
Editor-in-Chief
Gabrielle Welsh
Assistant Editor
---
Adam Carr
International Contributor
Alfredo Cramerotti
International Contributor

Joshua Michael Demaree
National Contributor
Heather Findling
International Contributor
Tina Gelsomini
International Contributor
Vanessa Gravenor
International Contributor
Natalie Hegert
National Contributor
Vincent Honoré
International Contributor
Alexandra Kadlec
Regional Contributor
Ruslana Lichtzier
National Contributor
Ann Meisinger
National Contributor
Dominique Moulon
International Contributor
Terry R. Myers
National Contributor
Caroline Picard
International Contributor
Tara Plath
International Contributor
Kate Pollasch
National Contributor
Kostas Prapoglou
International Contributor
Marianne Templeton
International Contributor
Anastasia Karpova Tinari
National Contributor
Gan Uyeda
National Contributor