THE SEEN, Chicago's International Journal of Contemporary & Modern Art, features in-depth writing on exhibitions, as well as highlight essays, artist profiles, and reviews.
Born out of a need for international art criticism within the city and context of Chicago's thriving art scene, THE SEEN was founded in 2013 by Editor-in-Chief Stephanie Cristello, and has continued to expand distribution and readership throughout the United States and Europe. With a network of Staff Writers reporting from around the world, THE SEEN features exclusive pieces and new commissions on the best in international contemporary art, which most recently has included special edition inserts that meld the art object and the printed page.
Publishing twice a year in print, in addition to monthly online issues, the free, full-color, 175+ page journal is produced as a 12,000-count run and is available for distribution at multiple public locations throughout the city of Chicago, as well as select national and international distribution.
THE SEEN is published by EXPO CHICAGO.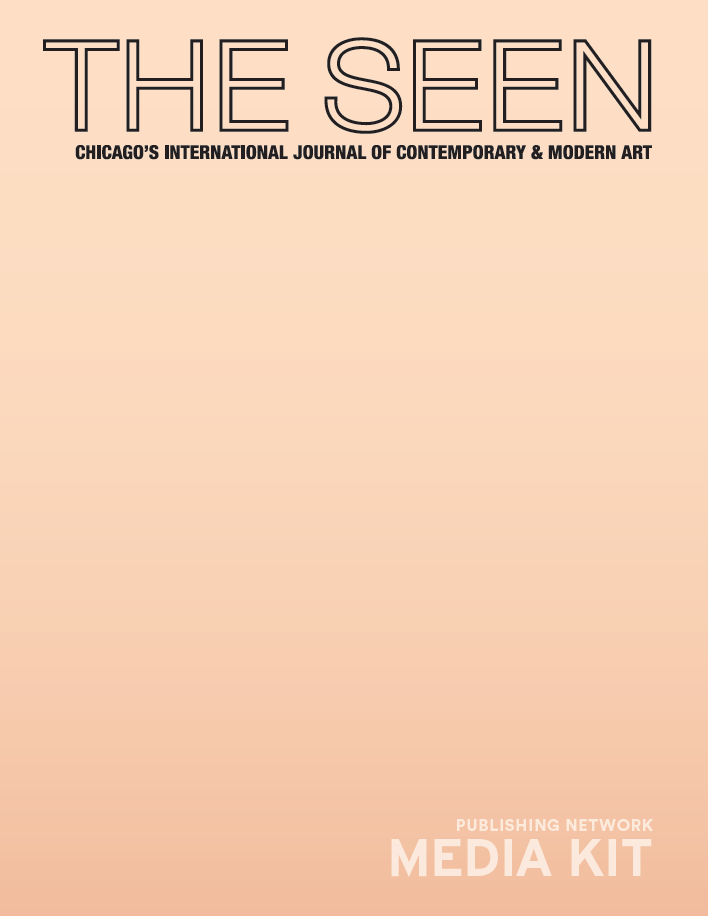 For Advertising inquiries and specifications, please visit here.
Masthead
---
Stephanie Cristello
Editor-in-Chief
Gabrielle Welsh
Associate Editor
Ashley Ryann
Graphic Designer | JNL
---
Hiba Ali
National Contributor
Zachary Cahill
International Contributor
Mary L. Coyne
Chicago Contributor
Alfredo Cramerotti
International Contributor
Luke A. Fidler
National Contributor
Ryan Filchak
Chicago Contributor
Amarie Gipson
Chicago Contributor
Vanessa Gravenor
International Contributor
Noah Hanna
Chicago Contributor
Natalie Hegert
National Contributor
Joel Kuennen
National Contributor
Paige Landesberg
National Contributor
Michelle J. Lanteri
National Contributor
Ruslana Lichtzier
National Contributor
Kat Lukes-Caribeaux
National Contributor
Jordan Martins
Chicago Contributor
Elliott Mickleburgh
National Contributor
Terry R. Myers
National Contributor
Jameson Paige
Chicago Contributor
Caroline Picard
International Contributor
Dr. Kostas Prapoglou
International Contributor
Susan Snodgrass
National Contributor
Ezara Spangl
International Contributor
Patrick Landford Stephensen
Chicago Contributor
Anastasia Karpova Tinari
National Contributor
Gan Uyeda
National Contributor