March 30th, 2015
03.30.2015
In Conversation: Matti Bunzl
After spending at least twenty-four years in the United States, former Chicago Humanities Festival artistic director Matti Bunzl returned to his hometown of Vienna, Austria to become the new director of the Wien Museum (Vienna Museum), the municipal institution responsible for Vienna's history, culture and art.
The Bunzl's family's successful paper business Bunzl&Biach was aryanized (confiscated as part of the enforced transfer of Jewish properties to non-Jewish owners) under National Socialism (in what year?) and the family themselves had to flee from Austria. Bunzl's grandfather was the only to return to Austria, later getting the family company back. After graduation, Bunzl studied anthropology at Stanford University and the University of Chicago. Until recently, he held a professorship in anthropology at the University of Illinois.
His latest publication "In Search of a Lost Avant-Garde: An Anthropologist Investigates the Contemporary Art Museum. Chicago, 2014" Bunzl examines the everyday struggle of a contemporary art museum. In 2008, the Museum of Contemporary Art Chicago (MCA) had granted Bunzl unrestricted access to conduct field research in the museum; Bunzl wasn't only a fly on the wall. For over five months he attended meetings, observed discussions between the different department members and had lunch with the staff daily. One has to applaud the MCA's bravery for not just letting an outsider in, but allowing him to go everywhere he wanted.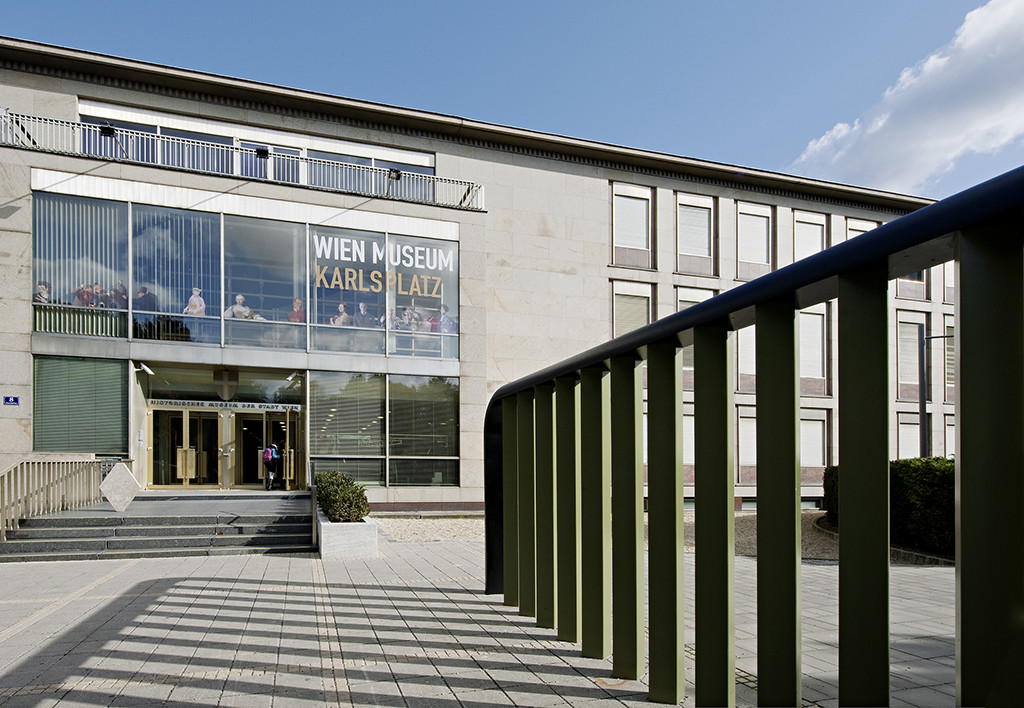 Anna Szöke: How would you describe the Wien Museum to an American audience?
Matti Bunzl: For a Chicago audience, I usually start by talking about the most directly comparable institution, which is the Chicago History Museum. The Wien Museum was not always called the Vienna Museum; it was "Das Historische Museum der Stadt Wien" (The Vienna History Museum). In that sense it is the equivalent of the Chicago History Museum. One could then say that Viennese history is a bit longer, maybe broader geopolitically than Chicago's history too, and as a consequence that the Wien Museum collection is larger than that of the Chicago History Museum.
Although the Chicago History Museum is small compared to the Wien Museum, it has a fine art collection. In Vienna, the art collection is part of the general collection. In a museum context, I would say the Wien Museum is a universal museum, the only qualification being that everything in the collection pertains to the city of Vienna and is not bound by any genre.
Another difference to the Chicago History Museum is that while we have our main building on Karlsplatz, one of Vienna's main squares, we also have twenty other outposts.
ASZ: What are the strengths of the Museum? What made you apply to be the director of the museum?
MB: Vienna is a museum city. However, all of the other great museums are federal museums. We are the museum of the city of Vienna. We are the municipal museum, the collection that is owned by the city of Vienna and its citizens. Technically the name of this museum is "Museen der Stadt Wien" (museums of the city of Vienna) meaning that we are a conglomerate of museums. The way I think about this job is that being in charge of this museum is being in charge of the cultural heritage of this city, which is a great honor.
For someone like me, born and raised in Vienna, who is an historian and anthropologist of Vienna and Austria, and who made a career writing about Vienna overseas, to be asked to be the steward of the city's cultural legacy is unbelievable.
ASZ: You are taking over at a time when a new building is being planned and the core exhibition is due to be revised. How will you tackle these issues?
MB: The museum is a beautiful, very interesting building from 1959 and probably the most important post-war modernist building in the city. Unfortunately, it's falling apart and needs renovation urgently. We are about to embark on renovation, which also gives us the opportunity to expand significantly. When the job was advertised it was made clear that this was one of the tasks. As it constitutes the most important cultural building project in Vienna in the foreseeable future, I am tremendously exited to be part of it. Once we have the new expanded museum, it will be a chance to redo the core exhibition, which will offer a new interpretation of the city of Vienna.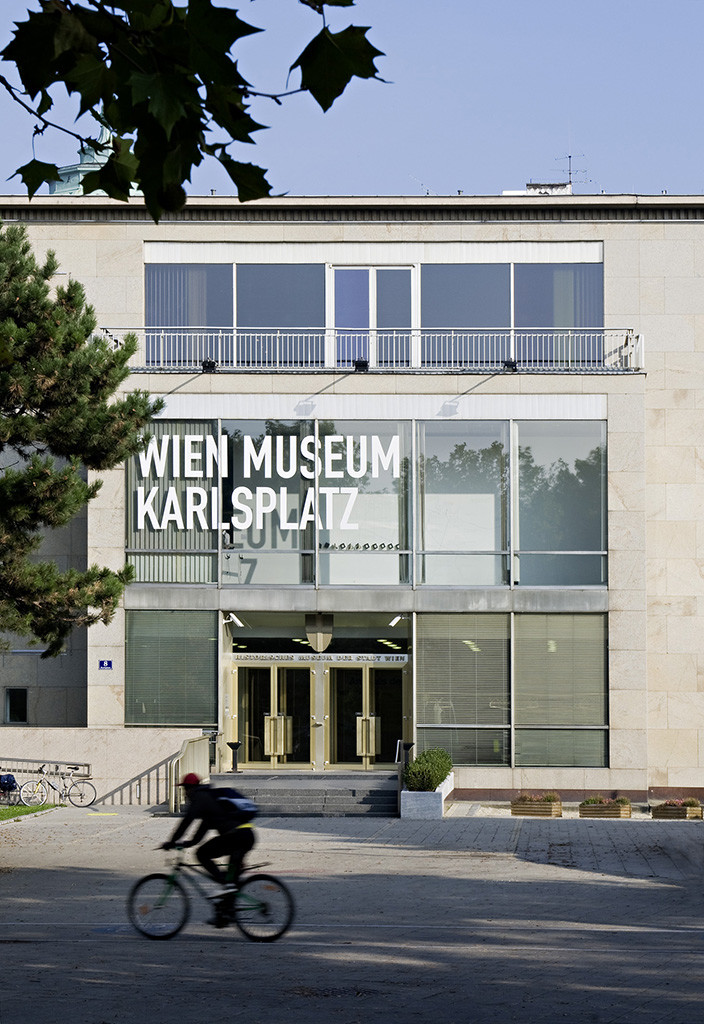 ASZ: How long will the museum be closed for?
MB: It's very difficult to say exactly, but a couple of years. It is very hard to go on record—I reckon 2019–2020, something like that. We are not going to be closed, as we will have all these outposts in use and we are exploring ways to use various spaces in the city as additional/substitute spaces, similar to the model of PS1 in New York when MoMA was closed. And much like PS1, we can imagine acquiring those spaces later. But it is still early.
ASZ: In previous interviews you said you would like to have discussions and events when you take over. Could you elaborate on this?
MB: Well, not just later on. We already have an events base. That is a very important part of a museum for me. I am inspired by American museums—where a museum does not stop at the galleries; it's very much a larger social formation and an occasion to have debates in an applied form.
ASZ: Are there any specific topics you would like to introduce?
MB: I am a firm believer in having a universal museum within the parameter of Vienna covering anything and everything. The only criterion that I have is that it be fabulous.
ASZ: Do you feel that Vienna has undergone tremendous change in the last 20 years? (I remember shops closing at 12 o'clock on Saturday) Would it be fair to say the city seems to have become more open to multiculturalism?
MB: Sure! This is what I have written about as an academic. My dissertation and first book, (add ASZ: Symptoms of Modernity: Jews and Queers in Late-Twentieth-Century Vienna, 2004) was essentially a study of precisely the kind of transformations that made it possible for someone like me to be the director of an institution like this. My first book is a comparative study of Jews and gays and since I happen to be both, it was all about how these groups were marginalized. Since it is exactly those topics that I research, the very fact that it's possible (or even imaginable) for someone like me to sit here is a sign of some sort of transformation. I don't look at it with rose-tinted spectacles; nothing is perfect, far from it. The struggle continues, we have a shockingly large far-right party that needs to be fought. I certainly see it as one of my tasks to be part of that struggle.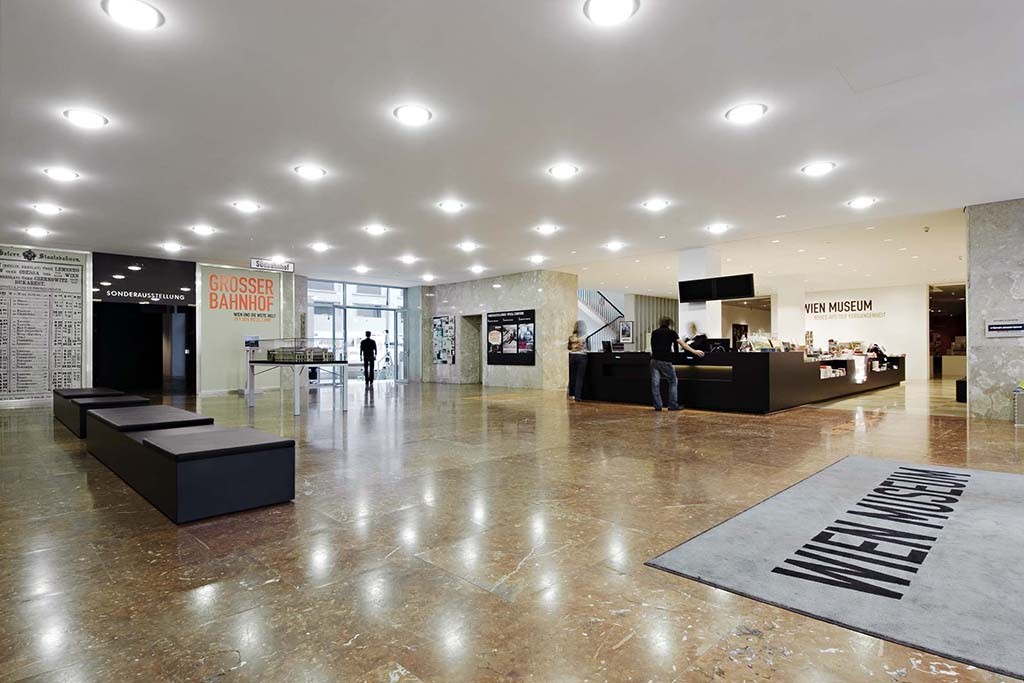 ASZ: If we compare Vienna with Chicago, is there anything Vienna could learn?
MB: Well, what the world has learnt from the US is the "can-do spirit" the almost naïve kind of optimism. If you work hard you will get things done. I certainly bring that; I fully subscribe to it.
ASZ: What are your first impressions of the Vienna art scene? Do you get enough time to visit a lot of galleries and museums?
MB: Because I had been in Vienna so often, it's not that I didn't know the scene. But I will say that I do feel that 10 years ago the Vienna art scene was more vibrant then it is right now. I am hoping there will be a turn-around. There are aspects that are quite thrilling, but these things are cyclical. That's my perception, but maybe I am wrong.
ASZ: What do you mean by more vibrant? Do you feel that, for example, a lot of artists deal with similar topics?
MB: That could be part of it, to an extent. Speaking more as an ethnographer, it's very difficult to ascertain the state of a scene, but there is a sense, albeit imaginary, an interpretation of a certain kind of heat. So about 10 years ago, when you went into certain institutions, there was a lot of conceptuality; things were happening. There was urgency. Vienna is not that kind of city where urgency happens easily. It's a beautiful city and a wonderful city but maybe it is a little too relaxed at times.
For an art scene I like a little more nerviness; perhaps, I will find it. I have not had so much time to delve beyond museums and galleries, which I love to do.