November 29th, 2018
11.29.2018
Heidi Bucher: Parasol Unit Foundation for Contemporary Art, London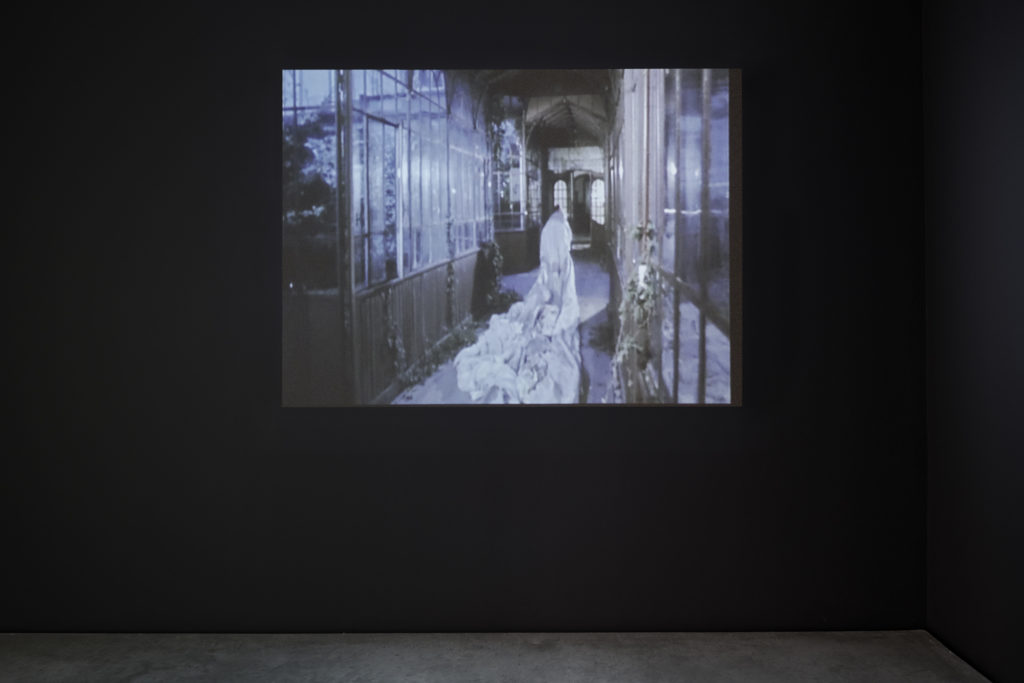 The diversity of the visual vocabulary of Heidi Bucher (1926-1993) stems from her unique relationship with space and time and the way these two intertwine with her life experiences and their emotional backdrop. Born in Winterthur, Switzerland, she attended the School for the Applied Arts in Zurich, moved with her family to Canada and the USA (Los Angeles) in the late 1960s and returned to Switzerland a few years later where she set up a studio at a former butcher's shop in Zurich.
ΤΤhe show at Parasol Unit Foundation for Contemporary Art in London is the first survey exhibition of Bucher in the UK since her death and her first UK solo institutional show. Spanning across the ground and the first-floor spaces, it features works created from the mid-1970s through the early 1990s, along with four films including 16mm video Bodyshells, Venice Beach that she produced with her then husband sculptor Carl Bucher and presented at LACMA in 1972. Here, we witness Bucher's skill as a trained fashion designer and tailor implementing her skills to transform her husband's sculptures into wearable items. It had previously appeared on the cover of Harper's Bazaar (January 1969 issue), which undoubtedly spread Bucher's name and her practice across America.
Häutungen (skinnings), as she used to call them, played a pivotal role in Bucher's work. This involved a technique that embraces the use of gauze soaked in liquid latex with which the artist covered innumerable and diverse surfaces, ranging from her own clothes to entire rooms and floors. By peeling off and removing the almost dried material, a second skin of the surface would emerge which Bucher also used to treat with mother-of-pearl, an iridescent pigment that gave an ethereal effect to the final result. Some great examples currently on display at the Parasol exhibition are Borg (1976), the cast of the entrance to her studio in Zurich, Parquet floor of study in Winterthur-Wülflingen (1979), Kleines Glasportal, Bellevue Kreuzlingen (Small glass portal, Bellevue Kreuzlingen) (1988), and Fenster mit Lädenund Schindeln (Window with shutters and shingles) (1988). Another body of work made between 1979 and 1983 is the series Weissleimhaus (Glue House) which Bucher created with polyvinyl acetate glue, foam, textile, and gauze. These four works on view are evocative of the architecture of the houses on the island of Lanzarote, Spain, where she spent much of her time until the end of her life.
The use of latex as core medium in Bucher's oeuvre reflects the practice of her other post-minimalism contemporaries such as Robert Overby (1935-1993), Eva Hesse (1936-1970), Lynda Benglis (1941) and Richard Tuttle (1941), and a more general idea on how American artists were seeking at the time to find other ways of expression beyond minimalism and tropes of experimentation utilizing other—unconventional—materials. The element of intervention and performance in her technique has been parallelized with the work of artists within the feminist movement such as Judy Chicago (1939), Faith Wilding (1943), and Martha Rosler (1943), whereas the practice of extracting the negative imprint of spaces has often been discussed on a par with the work of Rachel Whiteread (1963). In all cases, it is certain that all these artists have one thing in common; they all engage with the impermanence of the human existence and explore ways—in an almost psychoanalytical process—to establish a connection with their surrounding world leaving behind a fossilized footprint. At the same time, such footprint is made of tangible materials pronouncing the fact that it is not intended to stay forever.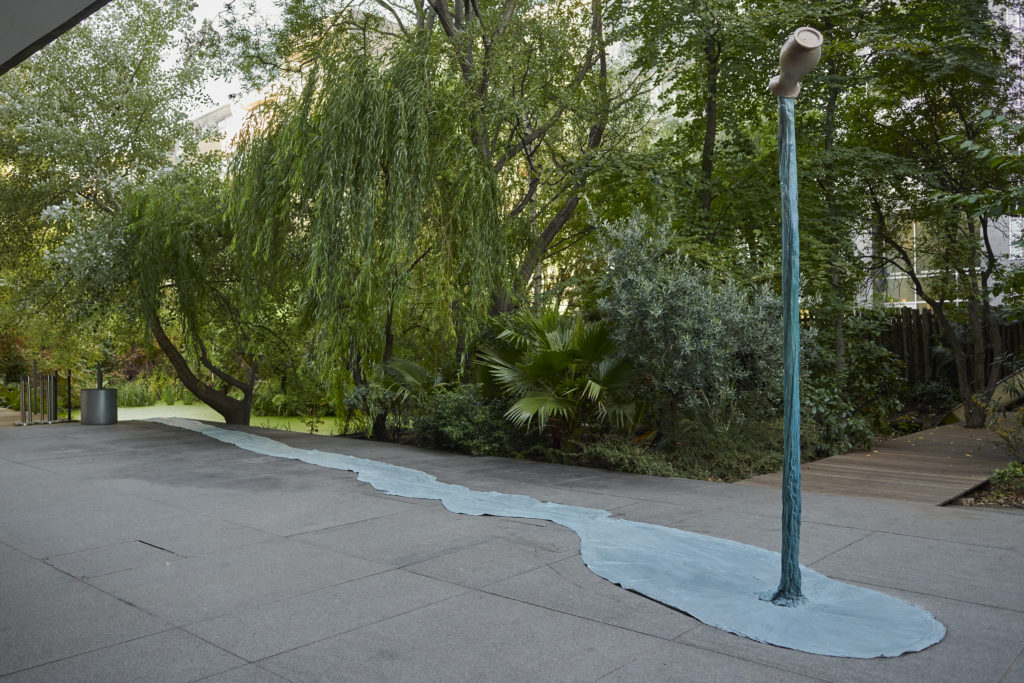 The films showing Bucher at work capture a meditational practice, a ritual of encapsulating the present time and constructing or imitating a second moment in time. This new skin of existence functions not only as a fragment of memory but also as a statement of identity. Having lived in those clothes and those buildings, Bucher understood them as spaces where her body was involved with in both spiritual and corporeal capacity. The show at Parasol Unit is a contemporary take on what a memento mori entails, prompting the viewer to experience Bucher's—as well as their own—world through an esoteric journey and the archaeology of the self.
---
Heidi Bucher at the Parasol Unit Foundation for Contemporary Art, London, UK runs through December 9, 2018.