February 12th, 2014
02.12.2014
Lifelike: Phoenix Art Museum
Deceptive and delicate, Lifelike keeps visitors on their toes. Currently on view at the Phoenix Art Museum, it is the kind of exhibition that, at first glance, might cause you to blow it off. "Andy Warhol's brillo boxes? Again?" But much like the work it features, Lifelike deceives expectations. The show features works from artists from the 1960s onward – most notably Andy Warhol, quickly moving into the contemporary period by way of Chuck Close, Ai Wei Wei, and Jud Nelson. What visitors of all kinds will enjoy is the variety in the gallery. Painting, sculpture, installation, and video are all given equal treatment. The show also does an excellent job of putting some well-known works and artists next to others who may be more obscure, for instance Chuck Close's Big Self-Portrait is placed next to a Ron Mueck sculpture of a little boy crouched in a corner.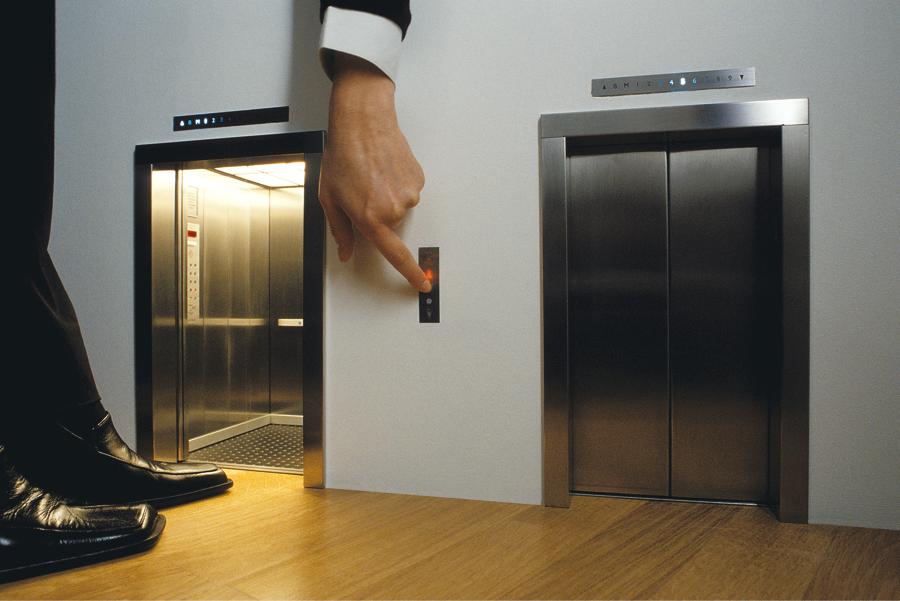 The exhibition itself hinges on its installation; Lifelike rewards visitors for their curiosity. The illusory nature of the exhibition gives fair warning for visitors wanting to understand the boundaries and perspectives of the work – nothing is ever really what you are seeing. A room taped off for construction is in fact not full of mundane construction supplies, but rather a collection of carefully sculpted polystyrene stand-ins; a pile of refuse in the corner of the gallery is actually an assemblage of fine woods, precious metals and gems; a bag of garbage in the center of the room is delicately sculpted marble.
I asked Christian Adame, Assistant Curator for Education, to take me to his favorite piece. That's hard, he admits, but he walks over me to a seemingly empty corner, where we crouch down close to the ground. There, tiny shoots spring from the corners of the gallery walls – their verdure a pleasant surprise in the space. This is Weeds by Yoshiro Suda, "It's so delicate," he says, "and something I think people would walk by very quickly."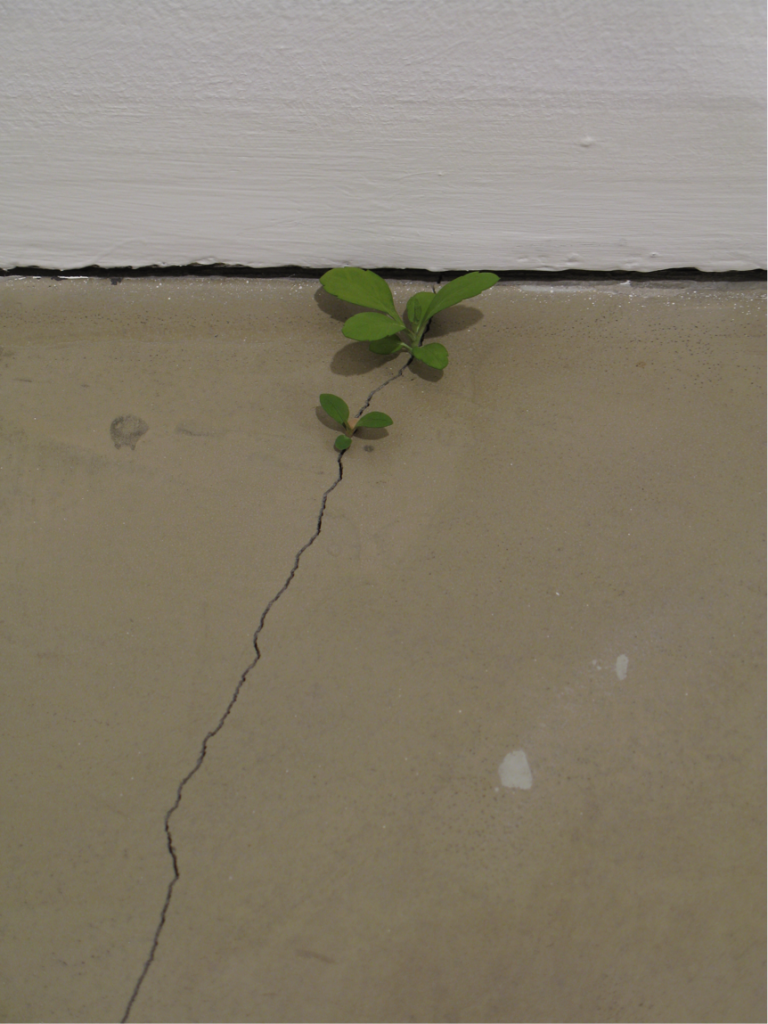 Adame and I sit and look at the weeds for a moment before he points out that they're mahogany. The tiny aphid bites on the leaves make the piece appear more persistent than delicate, but that is the idea of Lifelike. So many of the works are more fragile and thoughtful than the viewer is trained to recognize. This area is blockaded by a wire rope; it would otherwise be easy to miss the work. We sit there for a while, the way some pause in a public park on the first day of spring, or linger around a newly planted flowerbed.
Keith Edmier's Bremen Town is another type of surreal work. Walking through a low doorway in the center of the room, you find yourself in the middle of Edmier's childhood kitchen. The yellowing tiles, citron-colored appliances, and vinyl kitchen chairs cause a reflex response of visitors walking through and smiling because the space reminds them of their own far away home. When Adame pointed out the hand-carved wooden spoon and fork on the wall, I exclaim, without thought, that my grandmother had owned a set like that. But this set, he points out, was carved by a laser. This was not like my grandmother had, but a facsimile. Other elements of mass production in the room were carefully crafted – the wallpaper hand printed, the appliances re-enameled – even the chairs, which look perfect, are actually wax castings. The moment, a simulacra of the artist's childhood kitchen, is at once profoundly sweet and melancholy—and simultaneously, I am running through my own memories in similar kitchens, looking at representations of things, not the things themselves.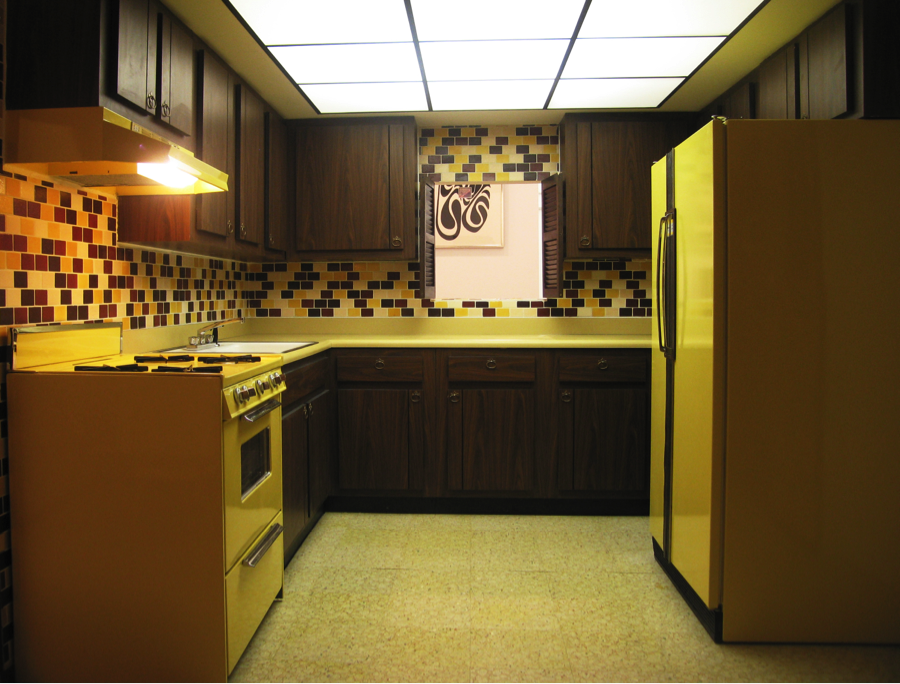 One of the things that can harden people against the art world is how works that are so seemingly contemporary seem to have less resonance in one's own life – an aspect that actually shares a namesake in this exhibition. I consider that whenever an exhibition has you sitting on the ground, laughing, or thinking about your grandparents, it has succeeded. Lifelike is an exquisitely crafted sleight of hand of exactly the themes it purports to cover – an insistence that you are looking at one thing, while experiencing another.
---
Lifelike at the Phoenix Art Museum runs through May 18, 2014.