November 30th, 2017
11.30.2017
Martin Puryear: Parasol Unit, UK
Martin Puryear's (b.1941) first solo show in a public institution in London embraces a survey of almost four decades of artistic production. His first solo exhibition, which took place in 1968 at Gröna Palletten Galleri when he was studying printmaking at the Royal Swedish Academy of Fine Arts in Stockholm, was followed by his major solo show at the Corcoran Gallery of Art a few years later in 1977. Spanning Parasol Unit's ground and first floor spaces, the works on view encompass large and smaller scale sculpture as well as a series of works on paper.
Puryear's forms and iconography are known for their enigmatic and surreal hypostasis. His visual repertoire has received much appreciation through numerous significant institutional shows in America with most recent being Multiple Dimensions at the Smithsonian American Art Museum (2016), Prints at the de Young Museum of San Francisco (2008) and MoMA (2007). With clear references to methods and practices of craftsmanship and artisanship that the artist himself experienced and learnt during the time he spent as a member of the United States Peace Corps in Sierra Leone between 1963 and 1965, manual labor and natural unprocessed materials became part of his immediate interests from a very early stage.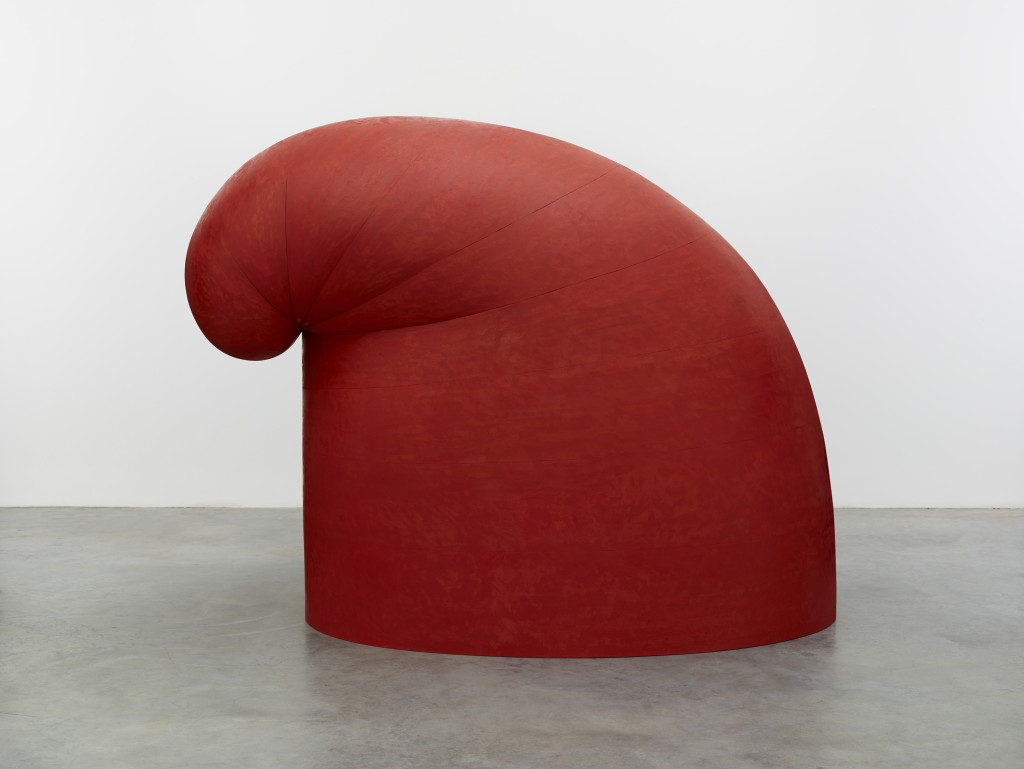 Pre-industrial aesthetics in combination with the sense and understanding of spatial and utilitarian constraints seemed to have had an ongoing and sturdy impact on Puryear's artistic utterance. Believer (1977–1982), Brunhilde (1998–2000) and Le Prix (2005)—also exhibited at his 30-year survey organized by MoMA and which travelled to the Washington National Gallery of Art (2008), the Modern Art Museum of Fort Worth Texas (2008) and the San Francisco Museum of Modern Art (2008–9)—as well as Happy Jack (1993–2011), Night Watch (2011) and The Load (2012) reflect archetypal forms and notions of cultural history. Dispersed around the ground floor area, these wooden sculptures are evocative of archaeological museum pieces reconstructing found items from prehistoric civilizations and concurrently representing aspects of community and societal configuration and structure, skill and tradition.
Curvilinear forms and objects are paramount leitmotivs in Puryear's body of work. Redolent of everyday devices in certain communities and populations such as a hut or a wheel, the artist focuses not just on ideas around personal or interpersonal identity, but he also emphasizes on how memory can be the vehicle for transmitting certain typologies of quotidian practices from generation to generation. The palpable commentary on post-colonial realities reminiscent of the status of communities still surviving in remote areas of Africa and other continents portrays elements of identity, continuity, and resilience, as well as the perils of discontinuity juxtaposed against the fast-paced and ever-changing contemporary Western world.
The essence of post-minimalism and the employment of clear lines and shapes echo the influences the artist received while visiting Japan in 1982 through a Guggenheim Memorial Foundation Fellowship. There he had the opportunity to investigate garden design and architecture in depth. Cerulean (1982), in Sheep's Clothing (1996), Untitled (2015) and Untitled (2017) are few of the many works on view at Parasol Unit rendering a modernist geometry in an honest and subtle eloquence.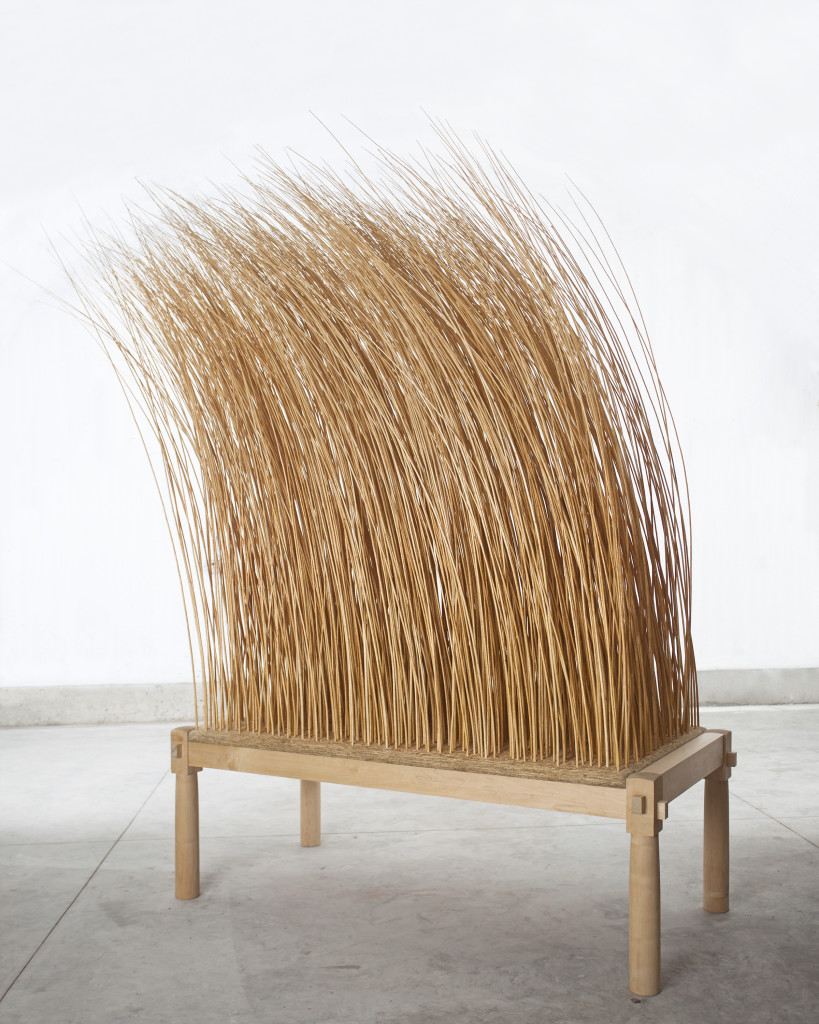 The Big Phrygian (2010–14), a large-scale painted red cedar sculpture, is one of the pieces dominating the ground floor space. The work represents an homage to the Phrygian cap, which since antiquity has evolved into a symbol of freedom, similar to versions such as the bonnet rouge from revolutionary France, which eventually turned into a more widely known emblem of liberty for many nations worldwide. Here, Puryear entertains the possibility of coherent ideological disparities between the use of mediums; the frailty of wood is set against the robustness and permanence of iron and bronze. At the same time, the emerging oxymoron between symbols of liberty and those of slavery is strongly accentuated. The best example lies between the Big Phrygian and Shackled (2014), a sculpture made of iron recalling slave shackles and mediating a direct relation to the monumental Big Bling, a forty-foot-tall sculpture installed at Madison Square Park in 2015.
The works on view convey a harmonious, almost meditational, attractiveness. Impolitical at first glance, yet concisely political after a second reading, each work is imbued with an immediate relevance to pressing issues embodying our society and its prevailing development. Intersecting components that characterize and describe distinct antithetical and parallel societies through autobiographical constituents, Puryear's visual vocabulary distills the mindset, as well as the awareness, around geopolitical and sociocultural variations. The exhibition stimulates the viewer's conceptual involvement, challenging their perception of contemporary reality.
---
Martin Puryear at Parasol Unit Foundation for Contemporary Art, London, UK runs through December 6, 2017.