September 20th, 2016
09.20.2016
Nan Goldin: The Ballad of Sexual Dependency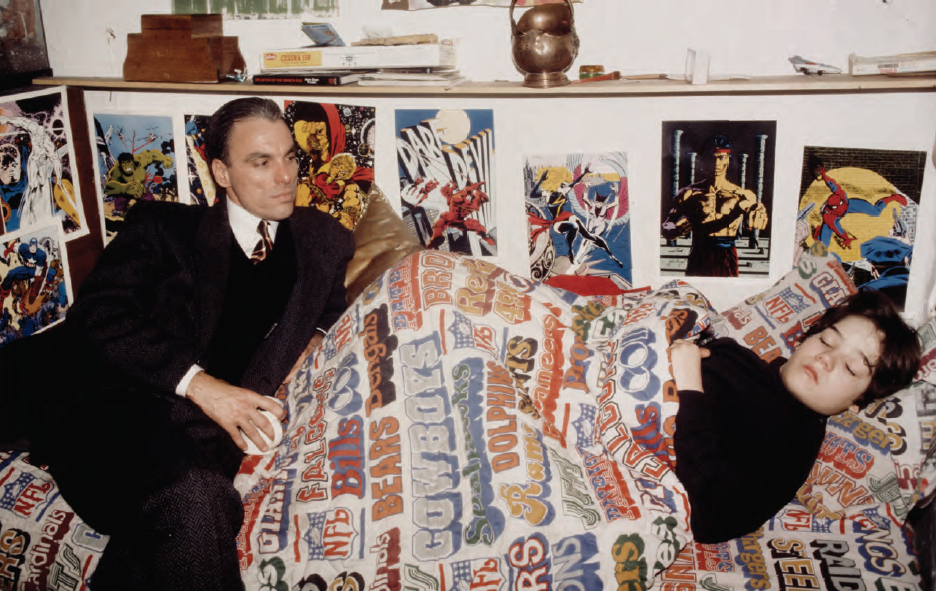 Dirty Work

There's one thing you must finally realize
no matter how you try to twist and turn it
first comes the grub and then you can moralize
there must first be a chance for now all poorly fed
to get their slice of life's great loaf of bread.

How does a man survive?

By daily cheating… [repeat]

Mistreating, beating others
Spitting in their face
Only that man survives
who is able to forget
that he is a member of the human race.

This truth you cannot shirk
Man lives exclusively
By dirty work.1
The self is the first refuge in an unjust world. At age eleven, Nan Goldin's eighteen-year-old sister committed suicide on the rails of a DC commuter line. Her family shattered, Nan was enrolled and expelled from school to school until a camera gave her a voice and she began to collect a new family. Goldin's The Ballad of Sexual Dependency (1985), a now iconic piece of work from the grit and grime of 1980s New York, depicts this family. Ballad is technically a series of 700 snapshots set to music; without the museum setting, one can imagine sitting with friends and family to watch a vacation slideshow. There's a familiarity to the format: comfort, intimacy. The images, though lit harshly and depicting a raucous reality, in format and care depict a tight family of characters.2 Their memories of love, joy, loss, pain, tragedy and death float like specters in the projector light.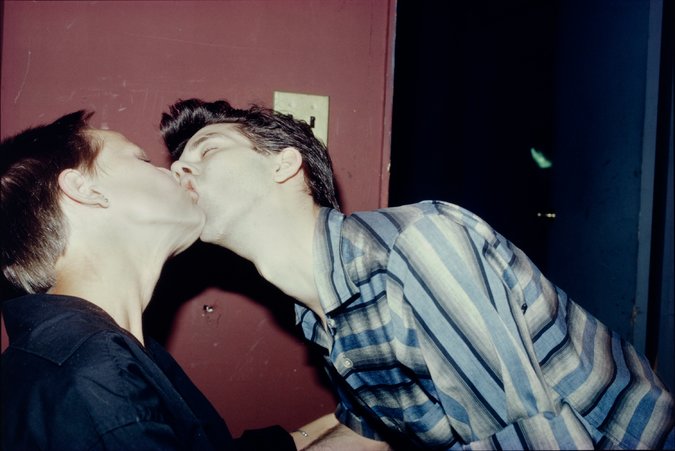 There's an arc to Ballad that loads the work like no single image could.
Mirrors
Femininity
In bed
Forlorn with
Beat up
Cuts
Sadness
Guns
Wash clean shower
Pregnant
Strip clubs
City hall marriage
Pregnancy
Child
A man's world
Body builders
Addicts
Guns
Summer days
Beat blur bikers
Tattoos
Morning light
Love
Men
Power and fragility
Punk heroin
Queens
Cocaine
Parties
Warhol and Herring
Beach and beer and sex
Hotel with mom and dad
Mother father baby daughter sister
Snow on graves.3
The familiarity evoked by this work not only comes from the slideshow format, but the draw of danger. Goldin stated in a 2014 interview with the Guardian, "I wanted to get high from a really early age. I wanted to be a junkie. That's what intrigues me." This wanderlust for the seedy turned out to have a broad cultural impact in the United States. Goldin's candid, sordid style still reverberates, from Ryan McGinley to Instagram4 and the Vice brand. In 1997, she was singled out by then President Bill Clinton as contributing to an epidemic of "heroin-chic" amongst models.5 But under the haze of drug use, something developed.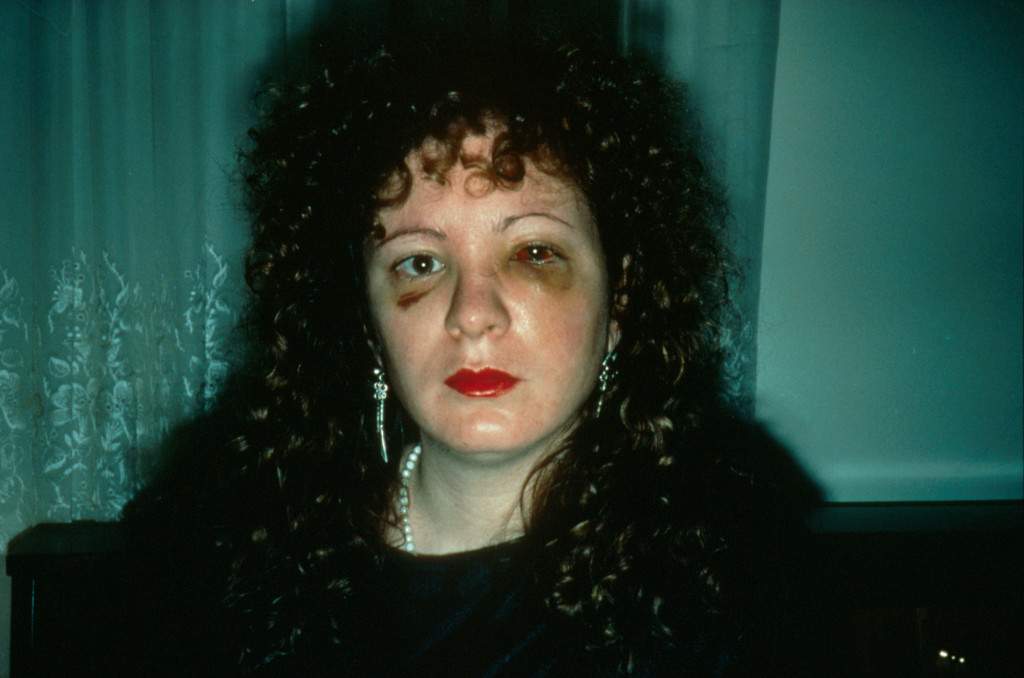 Goldin's subjects were not just "characters", they were the new subjectivities, coming out under the light of a flashbulb. Gays and lesbians, bikers and Estar Roto, drag queens and kings. As Hilton Als said of Goldin's fascination with drag queens, "She had no interest in trying to show who they were under the feathers and the fantasy: she was in love with the bravery of their self-creation, their otherness."6
Cookie Mueller, a frequent subject and friend of Goldin's, was raised by parents who couldn't stand each other. They bonded in their disaffection, in the experience of growing up in the strictures of 1950s and 60s America. A place where "the main goal was not to reveal too much or pry into the well-manicured lives of your neighbors."7 The duplicitous nature of life—the impulse and need to mistreat and cheat under the guise of moral righteousness—was too much to bear for a generation, and off they went to find themselves in the hidden spaces.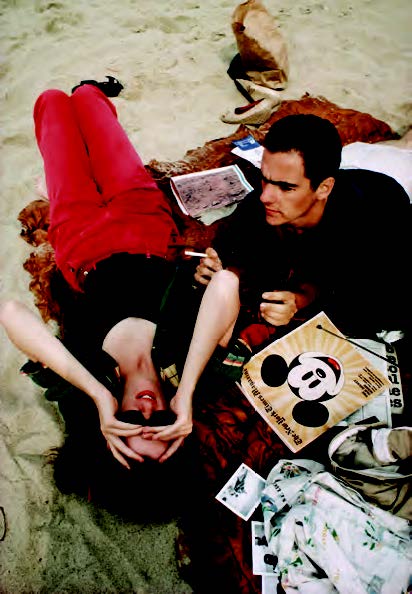 The self is the first refuge in an unjust world. The Ballad of Sexual Dependency is not only a look into Goldin's refuge, but her return from it—offering us, the contemporary viewer, not the other from another time, but a reflection. The family returns, the promise of death. Snow on graves.
---
Nan Goldin: The Ballad of Sexual Dependency runs at MoMA through February, 2017.