August 21st, 2015
08.21.2015
Profile of the Curator: Interview with Marie Fraser
Marie Fraser is a powerhouse. Before nabbing the esteemed role of Canadian Pavilion exhibition curator at the 56th Venice Biennale, Fraser guided the Museé d'art contemporain de Montréal through several decorated years as chief exhibition curator from 2010 to 2013. She has curated some 30 exhibitions in her native Quebec, across Canada and internationally, and holds a professorship at Université du Québec a Montréal's art history department, where her research investigates the construction of history through art exhibitions and institutions.
Over a year and a half ago, Fraser was announced as the guest curator of the then-forthcoming Venice Biennale's Canadian Pavilion, where she would work with the Nationally Gallery of Canada to present the work of BGL, the Quebec City based artist-collective known for their playful sculpture-installations of recycled materials. Having collaborated with BGL for nearly 15 years, and curated and published writings on several of their exhibitions, Fraser possesses an intimate and nuanced take on the work of BGL.
I was given the incredible opportunity to discuss the Canadian Pavillion exhibition Canadassimo with Fraser, whose thoughts on the exhibition appear below.
Tina Gelsomini: You talk a lot about the significance of human-scale versus mass production to BGL. How does this conflict manifest in Canadassimo?
Marie Fraser: It has been fascinating to see just how far Canadassimo takes the ideas of re-situating material production on a human scale and of reversing the economic process. Visitors are initially confronted by a huge scaffolding structure that gives the impression that the pavilion – or the exhibition – is still under construction. So right away there is a certain destabilization and a sense of "unproductivity" in terms of the art system.
BGL then forces visitors to access the exhibition via a kind of neighbourhood convenience store, very common in Quebec but also found the world over. Inside, a clear connection is established between art and commodities. A passage behind the counter takes us first into a living space and then on to a studio that is crowded with hundreds of objects and all sorts of materials, including masses of tin cans covered in drips of paint. Rather than a production line, this area seems to be the focus of a process of transformation that renders products useless by turning them into art and then accumulating them almost obsessively.
Once visitors have reached the outdoor platform that tops the scaffolding arrangement, they are encouraged to get rid of their small change by dropping it into a maze of metal studs that connects to the building's large windows, allowing the people inside to feel the beauty of the sound and of the movement of the coins going all the way down. Using money to create such an experience clearly has an unproductive dimension: for it is not capital that is being produced, but art.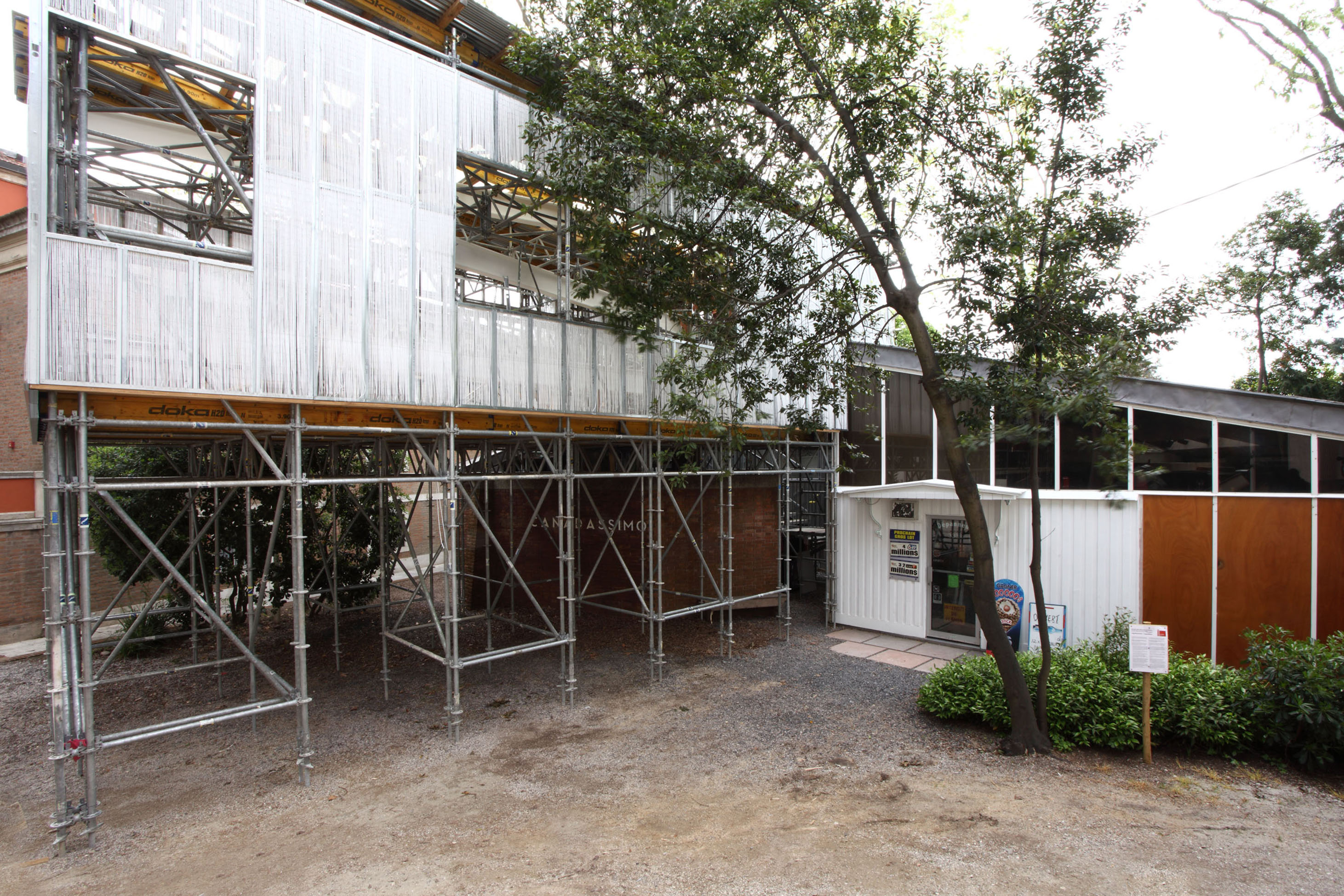 TG: Could you tell us more about what it was like to work so intimately with BGL on Canadassimo and how your role as exhibition curator may have evolved throughout the process?
MF: Being the curator for a national pavilion at the Venice Biennale is unusual in that it involves working in close collaboration with the artists on the creation of a new work or corpus of works. It was even more special with BGL, since I've known the collective's work and been following it since their first exhibition in 1997 at L'Œil de poisson, an artist-run centre in Quebec City. Since then, I've shown their work in four or five exhibitions in Quebec, Canada and Europe. I'm familiar with their approach, and I think that during our various collaborations we've developed a friendship, a mutual trust and a level of comfort in working with one another.
So I was able to be present during the whole process of Canadassimo, including the first visit to the Canada Pavilion in February-March 2014, development of the concept, presentation of the project to the teams of the National Gallery of Canada, production of the work in the BGL studios in Quebec City and its installation in the pavilion. It's rare for a curator to have the privilege of being so close to artists and of following the creation of a work on an almost daily basis.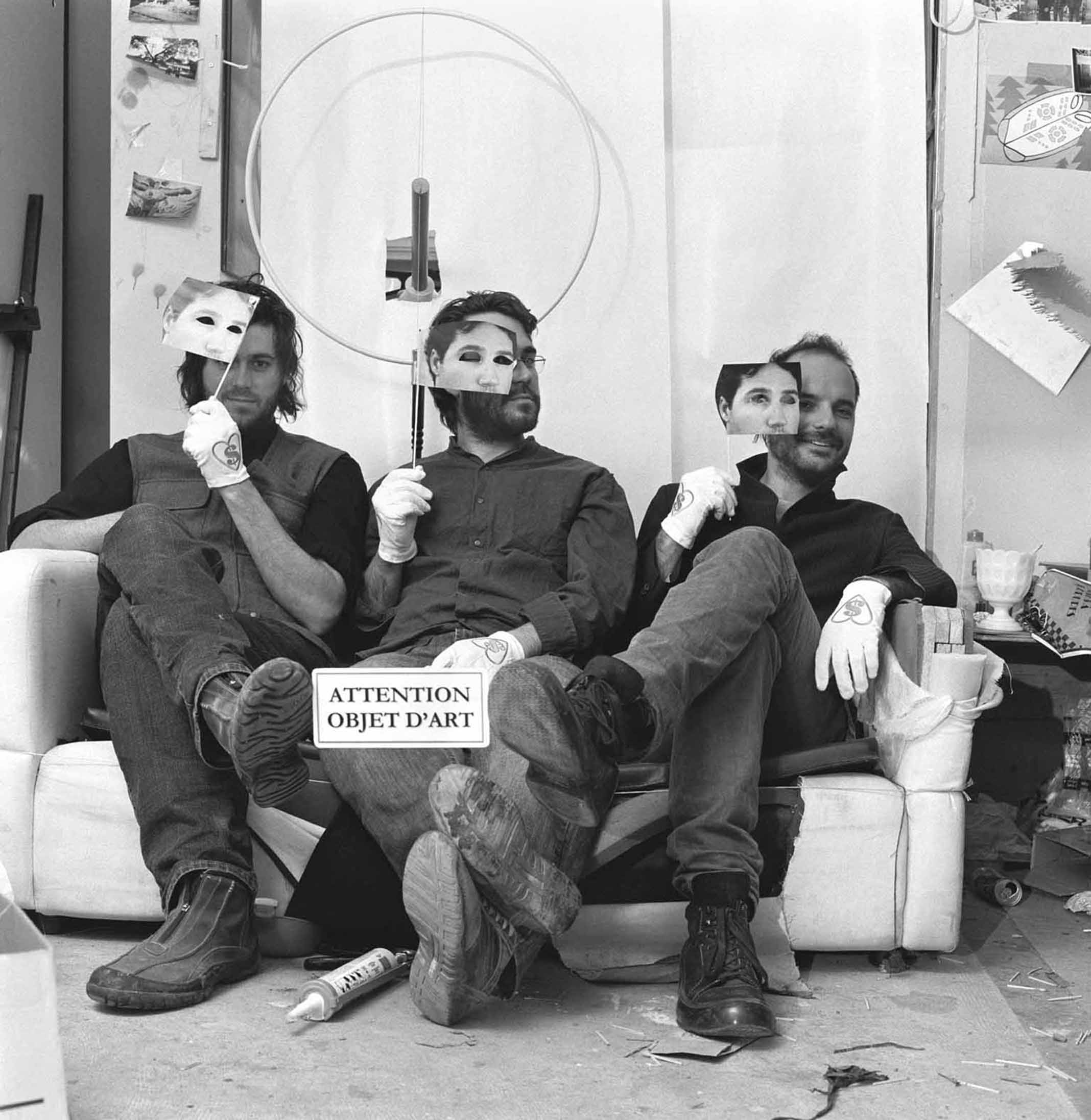 ---
Canadassimo runs May 9 through November 22 2015 at the Venice Biennale.