June 30th, 2016
06.30.2016
The Propeller Group: MCA Chicago
The Propeller Group (TPG), currently on view at the Museum of Contemporary Art Chicago, is an uncommon breed of exhibition, invoking critical thought and the infrequently felt elation that is rarely found in contemporary art. The collaborative of artists—working between Ho Chi Mihn City and Los Angeles—is made up of Matt Lucero, Phunam, and Tuan Andrew Nguyen. Coincidentally, this exhibition is a first for the MCA's Ascendant Artist series to feature not only a collective, but also exclusively artists working in Asia. The exhibition is comprised of seven multi-part works. At first, the show appears scarce, but content is king here. With works that are sculptural, video-based, and a mixture of the two, as well as wall-based works on paper rendered from bullets colliding in mid-air, the exhibition as a whole places Vietnam—past and present—at center stage. All of these elements work together to create a pseudo-explanation for the current sociopolitical environment in the region.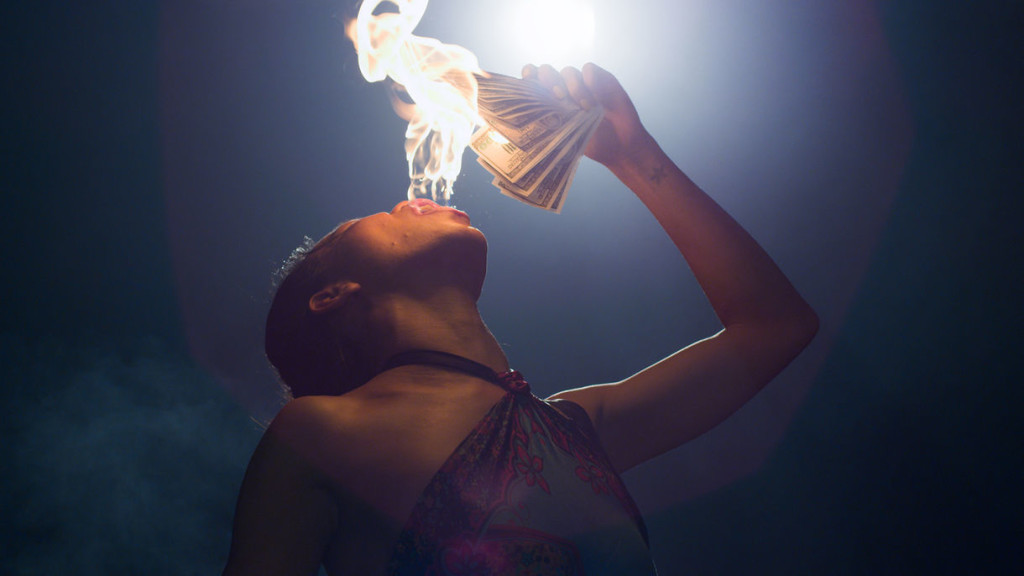 Throughout the galleries, TPG infuses commentary about the current state of affairs in Vietnam. Since the 1990s, the Communist state slowly opened its borders to free trade, resulting in development of strange social dichotomies. Vietnam has become more industrialized, trading freely on the international market today, while the byproduct of this openness has resulted in an immense influx of global popular culture—particularly the forms of cinema, street art, and the hip-hop ethos. TPG plays with this strange dichotomy by utilizing the very tool Capitalism employs daily in order to flourish—advertising. The results are fascinating, if not outright ironic.
Entering the main gallery, three white flags sport a circular logo, made of almost-half circles to greet viewers with a frozen, synchronistic flapping. A video monitor on the left wall replays the Television Commercial for Communism (2011) over and over, attempting to hammer home a new appreciation about the oft-failed political ideology. Partnering with a global public relations firm, the group sought to remove the inherent baggage associated with Communism, infusing it with a newly polished identity. In the one-minute commercial, a group of racially diverse men and women, all dressed in immaculate white garments, smile irrepressibly as they work hand in hand with each other. The camera follows along with an equally diverse voiceover exclaiming, "We the people…solemnly pledge that everyone is equal. That equal opportunity is had by all…We make the same living, share all the world, live as one and speak the language of smiles."
The commercial is both charming and encouraging—one cannot help to smile right along with the motion commune. Although, the piece leaves us thinking, "Communism sure looks great on paper, but in practice? A tragedy of course." The inherent understanding that humans are greedy stand against the morally upstanding rhetoric of Communism—as TPG attempts to illustrate, they will never play out, with or without a Marxist Revolution. The piece fulfills a fantasy; making us (at least) consider the potentials of communist ideals toward something nice, warm and fuzzy for all to relish.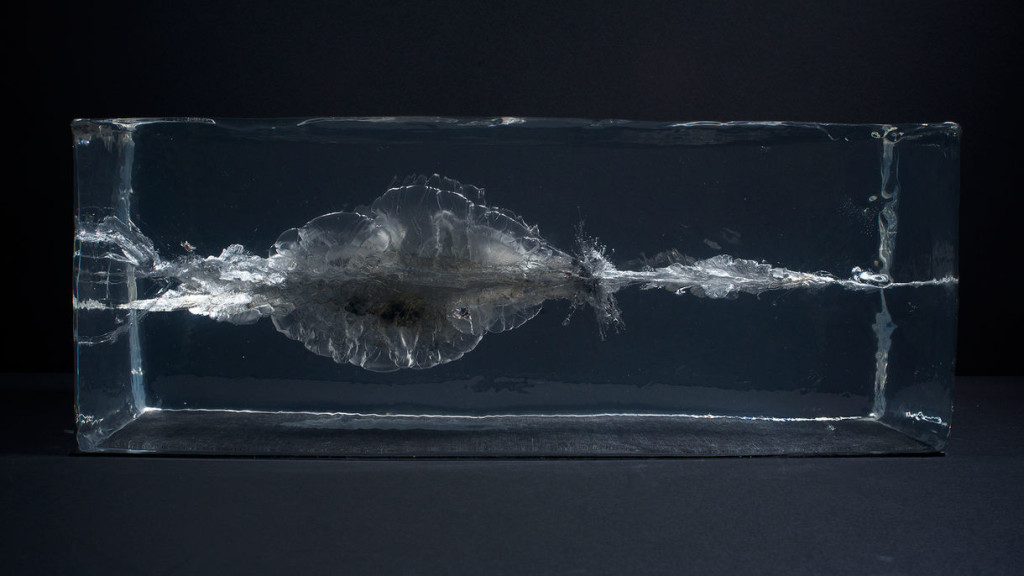 As an opposition to this, serving as an explanation of why Communism could never work, TPG screens its first feature-length film, AK-47 Vs. M16, The Film (2015). The 42-minute film is a montage of clips gleaned from Hollywood blockbusters, documentaries, newsreels, YouTube clips, and of course, propaganda films. Sitting through the film is a test of sheer willpower, considering the recent events in Orlando and the vehement gun/gang culture in Chicago, which we know happens daily. The unrelenting onslaught of violence shown on screen opens with clips from documentaries introducing these two staple weapons of war. Formalities aside, it quickly escalates into brisk and malicious killing. From Africa to Vietnam, Compton to the post-apocalyptic wasteland, enemies on either side of any battle continuously slaughter each other. It is as brutal and gory as you remember it. Hollywood staples like Rambo and Schwarzenegger make multiple appearances, as does every character one can remember from any blockbuster film about war, particularly Vietnam. It is only when we see these films edited together—back to back, rapid-fire, in horrific continuity—do we truly understand the problem. It has always been easy for us to briefly look away, or justify action films' rampant blood shed as realistic storytelling. As people die en masse, right before our eyes, we see the futility; desensitization is impossible—TPG's first feature film should be required viewing worldwide.
The exhibition is ostensibly svelte in objects, however what is on view is sure to invoke deep and critical thinking—the works are polished to the point where they exist in a questionable realm between art and commercial production. Due to the strict nature of Communist rule in Vietnam, it is easier for the collective to function as both an advertising agency and film production studio, while also making art. This mode of production has allowed them to circumvent certain inherent problems, such as filming on location in Vietnam with art production within a Communist society. While TPG's status as an advertiser has been helpful, it has also created a dilemma of authenticity and ulterior motives—so much so that they dismantled the commercial end, preferring to focus on the art, and hopefully abating the issue of muddled messages.
The works on view elicit deliberation about contemporary Vietnam, front and center here, yet probably not in the way one expects—incorporating notions about authenticity in the age of mass reproduction and the Internet; the celebration of death coupled with (or because of) the remembrance of life; and communal property in a growing Capitalist marketplace. The Propeller Group's first major US museum exhibition induces critical modes that shift our thinking on Vietnam, highlighting our misunderstandings, in favor of gaining new insight.
---
The Propeller Group at The Museum of Contemporary Art Chicago runs through November 13, 2016.