January 22nd, 2014
01.22.2014
A Psychic Slide Through Time: Grand Arts
To those who know it, Kansas City has a vibrant visual arts community, shored up by institutions like the Kansas City Art Institute, Grand Arts, and the Nerman Museum of Contemporary Art.
The current exhibition of the Charlotte Street Foundation Visual Artist Awards Exhibition at Grand Arts, presented in partnership with the Charlotte Street Foundation, is no exception. The award provides financial and curatorial support to Kansas City-based artists – this year's recipients being Mike Erickson, Ericka Lynne Hanson, and Paul Anthony Smith. THE SEEN caught up with Grand Arts Curator Lacey Wozney and CSF Curator-in-Residence Danny Orendorff to talk about this year's awards exhibition, the recipients, and working in the Midwest.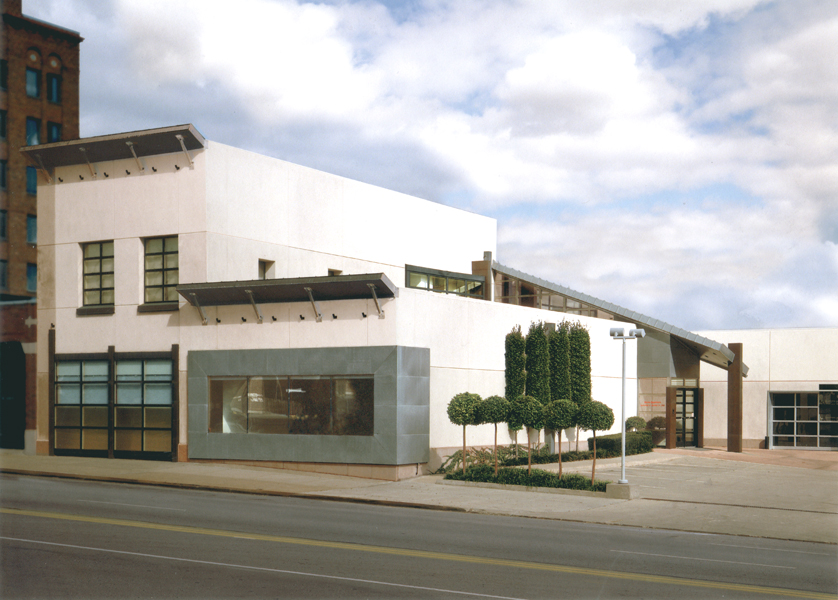 Sarah Hamilton: Lacey, the first thing that caught my attention about these awards was the curated exhibition that accompanies them. In my experience, awards exhibitions are often disparate in style and intention. What was your impetus in curating this exhibition?
Lacey Wozney: As an awards exhibition, the Charlotte Street Foundation Visual Artist Awards Exhibition is no stranger to presenting a curatorial puzzle. These cash awards presented to artists living in the greater Kansas City area are unrestricted with the provision of participating in the awards exhibition (although they are not required to use their award in the production of new work for the show). My intention with organizing this year's show at Grand Arts was to showcase each artist at his/her best, choosing works made in the past 1-2 years, mostly unseen by Kansas City audiences. Bearing this in mind, Danny [Orendorff] and I arranged a few studio visits with each of the artists to discuss their current work and ideas for the exhibition.
One really refreshing note of the show that carried from my early conversations with Mike, Erika and Paul and resonated into the actual exhibition was their steadfast support of each other's practices. Obviously, with Mike and Erika co-directing and co-founding the artist-run apartment gallery/project space 1522 St. Louis, they share an affinity for supporting the local arts community. It was a pleasure to work on this show alongside Danny and to introduce him to the artists who are also dear friends and colleagues.
SH: Danny, can you elaborate on your process in composing the essay accompanying the exhibition?
Danny Orendorff: Upon being asked to compose the catalog essay for the Charlotte Street Foundation Visual Artist Award Exhibition, and learning who this year's recipients are, I was struck by the diverse range of practices Paul, Mike, and Erika were respectively working within. I was also excited by the challenge of addressing each of their practices within a single synthesized essay, while also admitting to myself the fact that these three artists had only been brought together by sheer virtue of their mutual selection for the awards. However, what began to emerge for me after visiting with each of the artists was their individual relationships with what I considered 'strange-time.' I became interested in how, for instance, each of the wefts within Erika's handmade weavings (a time consuming method of art-making) served as analog to her time watching digital National Park surveillance cameras, or how each of the pick-marks in Paul's picotage artworks actually reveal an almost numerical index of the time he spends laboring over each piece, and how Mike's paintings recalling different eras of art production and stylistic influence could take the art historically informed viewers on a strange psychic slide through time remembered.
LW: Danny's essay aptly points out commonalities in the work. For example, he depicts their practices as being time-based, with the content of the work engaged in temporalities and self-reflexively in the labor of "the broader industry of art." I see these descriptions as common points of entry to the three artists' work, not as binding definitions that typecast their oeuvres. My task was to feature the strongest work by each artist individually, rather than imposing another agenda, or overlapping curatorial arrangement onto the show. I felt that once I understood the conceptual grounding of each artist, my task was twofold: 1) to ensure equal representation of the artists and 2) to strategize about how to best allocate exhibition funds.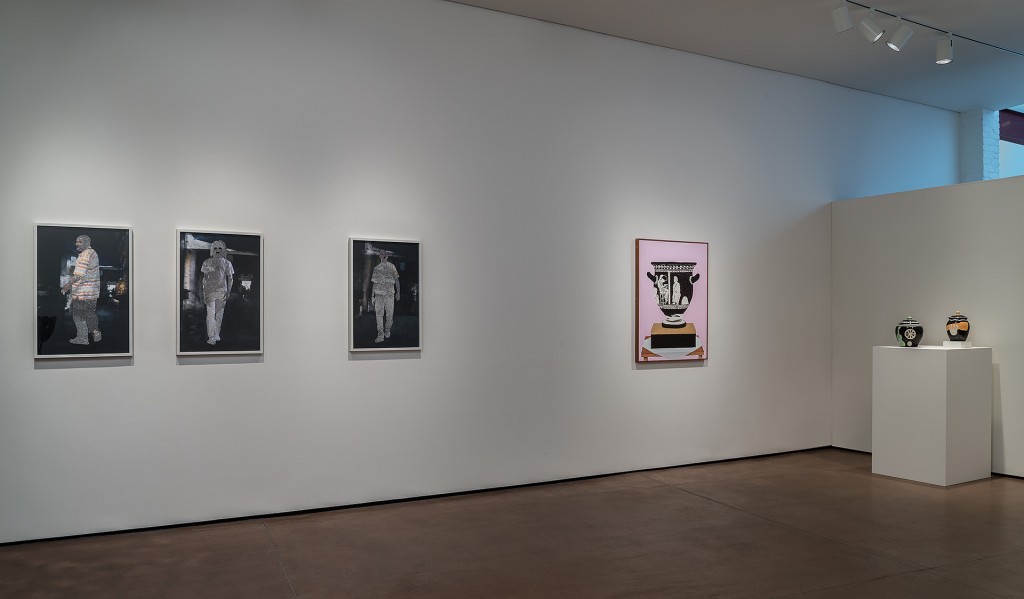 SH: The issue of regionality, especially as it pertains to galleries and exhibitions in the Midwest is something that comes up in the art community again and again. I'd like to ask you about these issues and your experience with them. How does a gallery or museum advocate for its artistic community while trying to avoid this label? What challenges do you face in trying to respect the local community, while trying to introduce Kansas City's art community to a larger conversation on art?
LW: I see issues of local or regional styles, or the want for articulation of a galvanized regionality, to be natural human tendencies. Art is a social experience; one could argue that arts and culture are implicitly part of the social contract wherein we seek common ground, collective identity, and understanding. Of course, these are not mutually exclusive, nor should they be. Personally, as an artist, arts administrator, and in this case, a curator, I try to resist this kind of labeling.
I am a native Midwesterner and I will admit that I am fascinated by the desire to label local trends and demarcate commonalities of artistic production as being place-specific. On the other hand, it strikes me as myopic to narrow down the art or genre of art within a community (city or region) to a single style or theme. I believe that art is a place where ambiguity reigns, offering a metaphysical space which tacitly approves the entire spectrum of responses and interpretations to said art. Whether acknowledged or not, the paradoxical fact of our individual agency, coupled with our need for acceptance by a community, is also evident in the art world – constant in its state of flux. Whether such place-specific labels are useful is another matter.
A more interesting conversation for me is: How does this (local) work problematize its subjects? Its context? What clues to the work's content are described by its symbols and signifiers? By how it was made, displayed, and placed? Does the work disclose any contemporary, historical or personal references that may shed light on the artist's concept? Art must always be challenged/checked with and by its time, its place – and vice versa.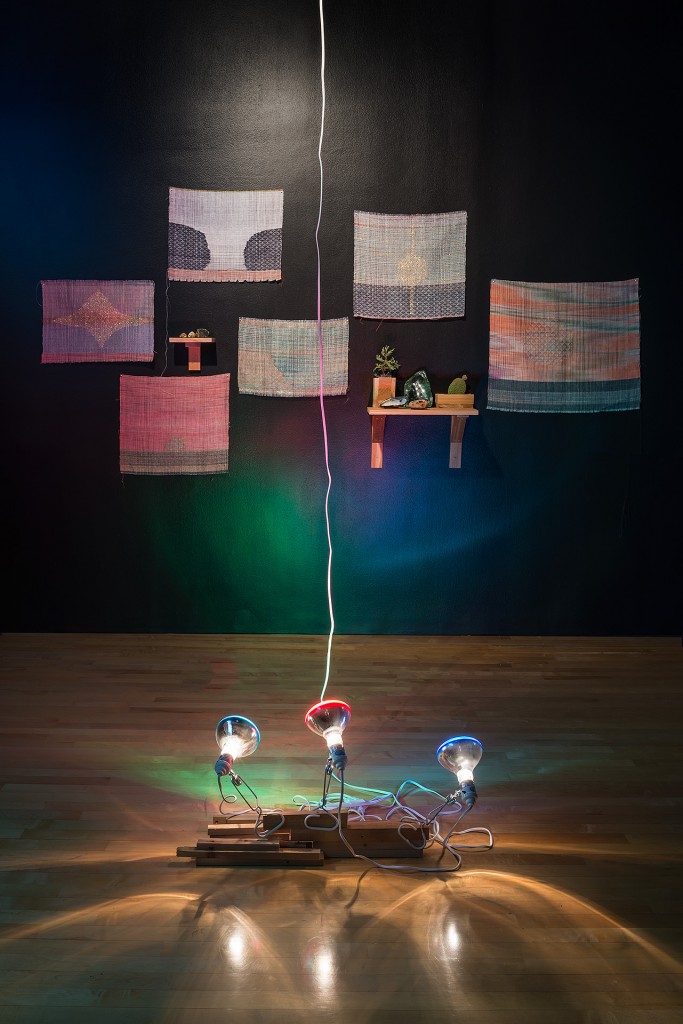 SH: Danny, your essay touches on more of the formal aspects of the artists' work rather than their specific relationship to Kansas City. Why?
DO: If anything, I suppose it was because I was much more interested in their studio practices and how they spend this 'strange-time' alone producing artwork, much more so than their engagement with the community. This is, perhaps, most interesting in the case of Paul, whose photographic work documents those living in Jamaica. While the work is undoubtedly connected and inspired by the specific communities he photographs, in the picotage work, the video piece on view within the exhibition, and even his paintings (often of people with no discernible facial features), Paul seems withdrawn and isolated – separated from those around him, in a posture of observation.
SH: While this exhibition honors Kansas City artists, it also represents a unique opportunity for both of you. What drew you to the project?
LW: I embraced the opportunity to curate the Charlotte Street Foundation Visual Artist Awards Exhibition because it does present a unique challenge in terms of anti-thematic organization and because of how the show occupies and shifts the focus of our audience against the larger trajectory of our projects. Grand Arts hosts this exhibition every three years, and it is always one of our best attended.
At the artists' talk after the opening, I asked the artists to talk about each other's work, rather than a straightforward discussion of his/her own. I also prefaced the talk by explaining that curatorially, my strategy was to offer a discreet space for each artist to operate while allowing each artist to try something new, but distributing the weight of work equally amongst the award winners. For example: Erika had never shown her national parks webcam video stills as photographs, which bracketed her beaded pieces. Mike had never shown ceramics, let alone paint-your-own-pottery urns. Likewise, Paul had never shown a video piece, although he'd been shooting them for years. I also acknowledged that while each of the artists' conceptual approaches (mediums, strategies, etc.) are different, much of the work approaches the surreal, with its content referencing art historical lineage stemming from, though not limited to, documentary, portraiture, still lives, landscape, pop culture, and life in the surveillance age.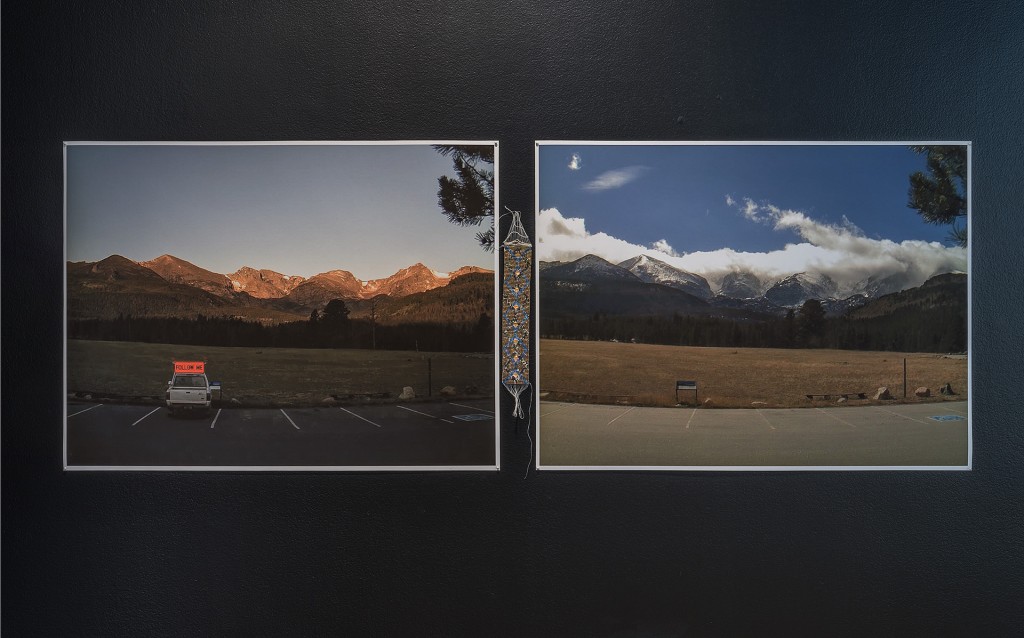 DO: Likewise, I pursued the curatorial residency with the CSF because of the freedom I have to produce self-authored exhibitions unencumbered by many of the road-blocks entry level curators experience when working within a museum or similar exhibition.
I'm a very hands-on curator with experience working independently and for small organizations on realizing big projects, so it felt very much in keeping with my own track record of assuming a lot of responsibility, and being self-managing. My affiliation with the CSF has also allowed me to apply for (and, in two cases thus far, receive) grants that often require a non-profit fiscal sponsor for submission. This experience very much fits the do-it-yourself or do-it-together nature of my previous experiences, and allows me to be as hands-on and self-directed as I enjoy to be in my creative work.
---
The Charlotte Street Foundation Visual Artist Awards Exhibition will be on view at Grand Arts in Kansas City until February 1. You can also read Danny Orendorff's essay Doing Things Wrong here.