February 4th, 2014
02.04.2014
William J. O'Brien: MCA Chicago
William J. O'Brien's first survey exhibition at the Museum of Contemporary Art Chicago displays an evolved style of intuitive art making, while maintaining a deliberate attitude of effortlessness. From crude pencil drawings, to tediously appliqued fiber creations and overworked mixed media sculptures – utilizing an exceptional variety of medium and style – his work conveys a chaotic yet playful landscape of raw expression. Often associated with the anti-digital trend in contemporary art emphasizing the materiality of handmade objects, O'Brien's appeal compares to the "rough art" of outsider aesthetics.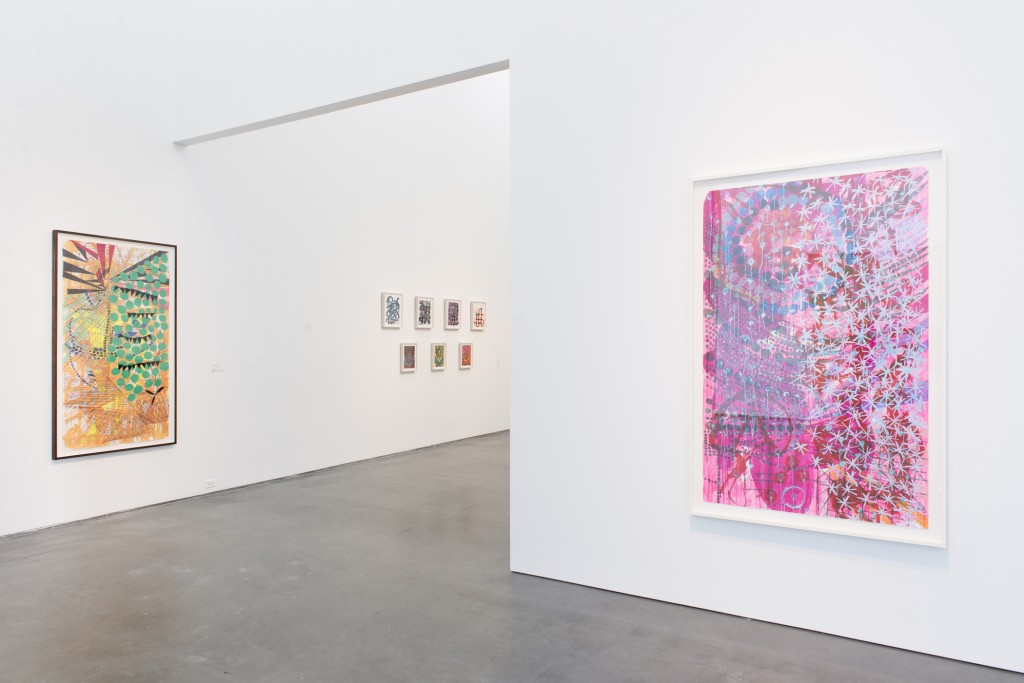 Best known for his crude ceramic busts and sculptures that are reminiscent of tribal art, many of which are present in the show, O'Brien is interested in the logic of the unrefined. Placed linearly across long shelves, some of the ceramics appear to have protrusions on their lustrously glazed bodies, while others are marked up with tedious indentations. They make strong references to the body as both a disfiguration, as well as an object that carries the impressions of the body, the hands that mauled them into being. The sculptures appear undone rather than created, as the process through which they were made is featured prominently in their form.
This is true for much of O'Brien's work, especially his multimedia pieces, which exist as layer after layer of material. The pieces are mostly left untitled, as if language were not suitable for such references to a precognitive process. Collaged works are haphazardly wrapped in large amounts of string or glitter with found objects thrust within them, such as shoes or clothing. Large canvases hang on the walls covered in enamel, fabric, cardboard, and plaster – violently slathered in black paint, shining with a vile gloss. No two works in the exhibition are alike; the struggle and movement in each piece is clearly visible, emanating an unmistakable corporeal energy.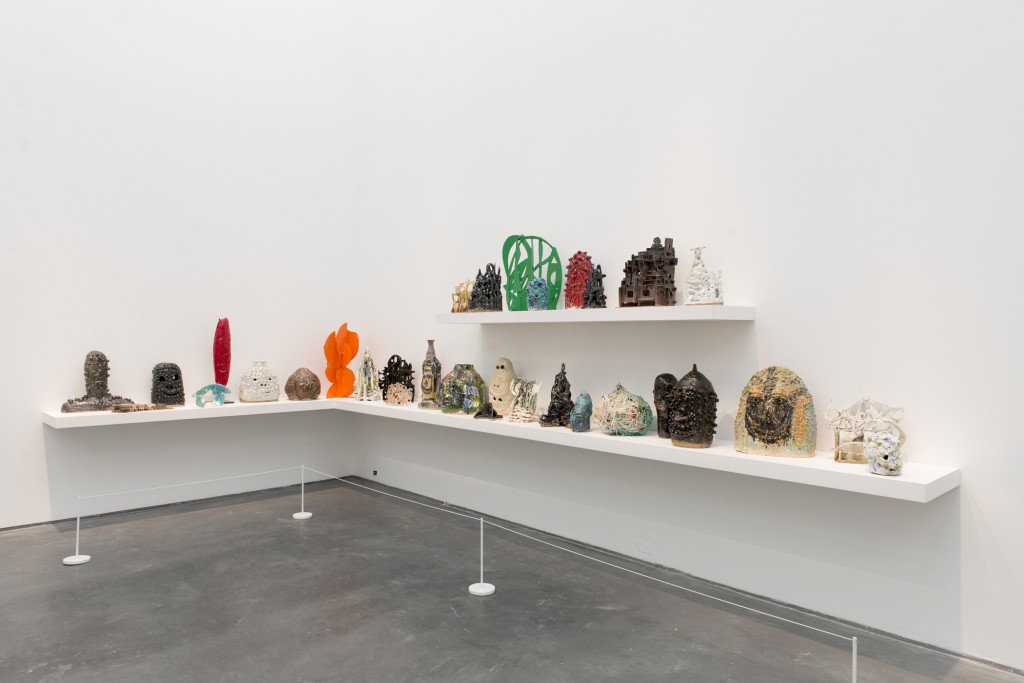 The final room of the exhibition is a dimly lit space that contains O'Brien's most recent work, an installation made specifically for this show. Ceramic sculptures are pilled on top of one another, resembling totem poles, and placed on low-lying wooden platforms. Connected at the bottom, the whole piece seems to have a religious or ceremonial air about it. In the center of the formation acting as a kind of title for the work, the following words are stated: moon love heart sand sorrow truth death, an explicit call to a return to the elements.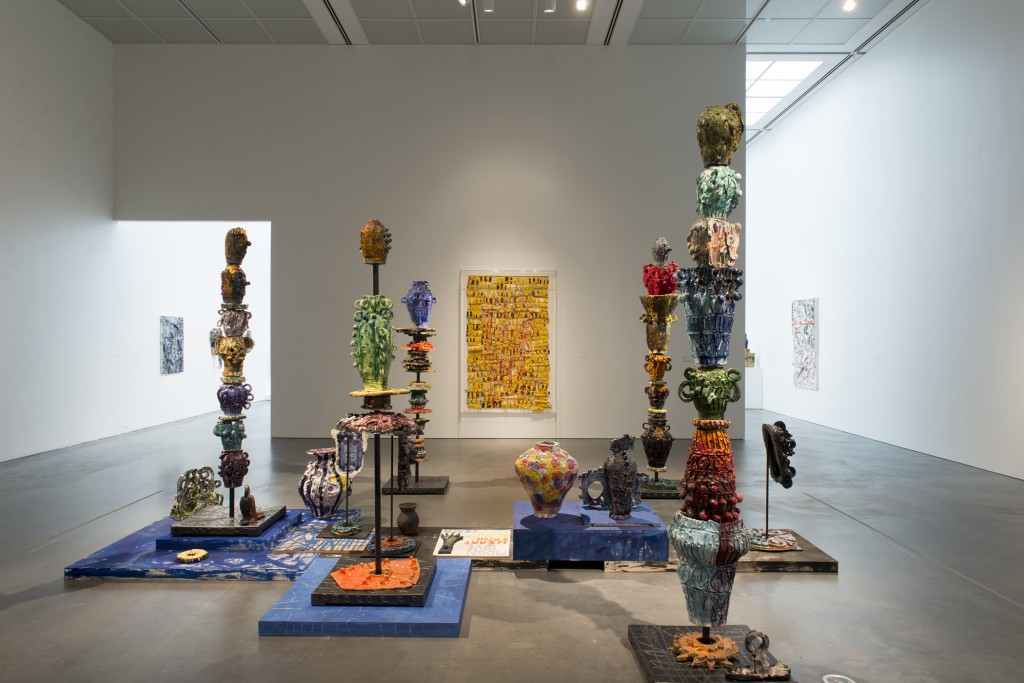 A wall label in the space states that O'Brien contends with minimalism in this work (and much of the rest of the art) with the opposing strategy of "Maximalist Aesthetics." The work acts as a monument to the psychological and affective aspects of art that the term maximalist aesthetics emphasizes. It is through this exhibition that one is able to witness the strength of O'Brien's belief in this procedure and aesthetic, as well as the breadth of his practice.
---
William J O'Brien at the Museum of Contemporary Art Chicago runs through May 18, 2014.