February 27th, 2014
02.27.2014
EXPO CHICAGO Guide: Whitney Biennial Week
Next week, the Whitney Biennial will open, the Armory Show will be in full swing, and numerous exhibitions and events will be on view in New York City. Below is our guide – stay tuned for our coverage next week, where we will be reporting live and reviewing select exhibitions on view.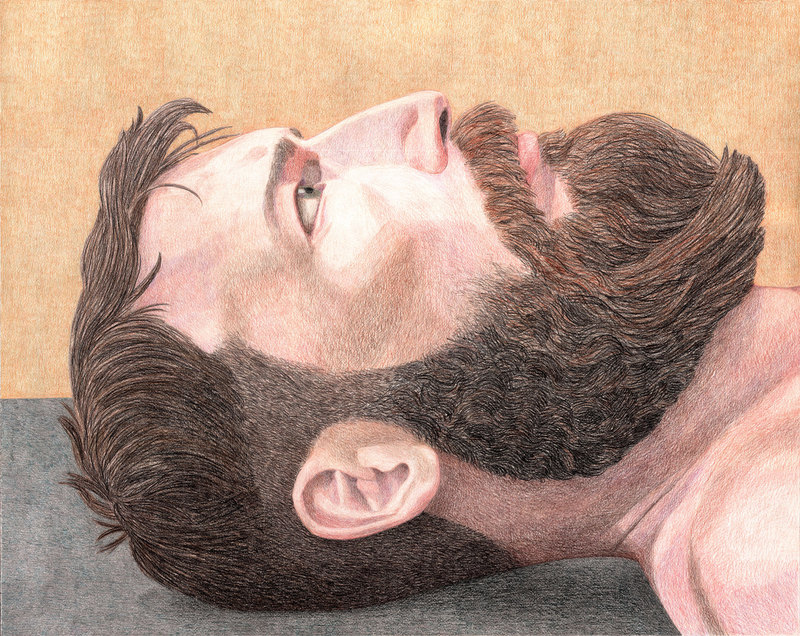 WHITNEY BIENNIAL
March 7–May 25, 2014
Participating Chicago artists and The School of the Art Institute of Chicago Alumni:
Elijah Burgher (MFA 2004), Gaylen Gerber, Joseph Grigely, Philip Hanson, Doug Ischar, Carol Jackson, Alex Jovanovich (BFA 2003), Stephen Lacy (MFA 2000), Diego Leclery (MFA 2007), Tony Lewis (MFA 2012), Rebecca Morris (MFA 1994), Joshua Mosley (BFA 1996, MFA 1998), Sterling Ruby (BFA 2002), Tony Tasset (MFA 1985), Philip Vanderhyden, Pedro Vélez (MFA 1999), and Molly Zuckerman-Hartung (MFA 2007).
Curated by Stuart Comer (Chief Curator of Media and Performance Art at MoMA), Anthony Elms (Associate Curator at the Institute of Contemporary Art, Philadelphia), and Michelle Grabner (artist and Professor in the Painting and Drawing Department at the School of the Art Institute, Chicago)
EXHIBITION OPENINGS
Jordan Wolfson at David Zwirner
Thursday, March 6, 6–8pm
David Hartt, The Republic at David Nolan
Thursday, March 6, 6–8pm
How and Nosm, The Way Things Are at Pace Prints
Thursday, March 6, 6–8pm
Tameka Norris at Lombard Freid Projects
Thursday, March 6, 6–8pm
Dan Graham, Giuseppe Penone, Danh Vo,
Jeff Wall at Marian Goodman Gallery
Thursday, March 6, 6–8pm
Jeff Elrod, Rabbit Ears at Luhring Augusting
Friday, March 7th, 6–8pm
Peter Campus, dregers at Tierney Gardarin
Friday, March 7th, 2014
Strauss Bourque-LaFrance, Caitlin Keogh, Pam Lins,
Sean Raspet at Rachel Uffner Gallery
Saturday, March 8, 6–8pm
Brian Fridge, Sequences at Horton Gallery
Sunday, March 9th, 6–8pm
Borna Sammak at JTT
Sunday, March 9th, 6–8pm
Maria Lassnig at MoMA PS1
Sunday, March 9th, 12–6pm
THE ARMORY SHOW
Panel Highlights
From the Bottom Up: Rethinking Art Galleries in a Commodity and Event Dominated Ecosystem
Friday, March 7, 1:00–2:30pm
PARTICIPANTS: Georgina Adam; Helen Allen; Carlos Duran; Darren Flook; Kavi Gupta
MODERATOR: Christian Viveros-Fauné
The art world has been significantly reshaped by the global art market in the last two decades. In a time of flux, many people are questioning the role of galleries, their ability to adjust to changing circumstances and even their existence as brick and mortar spaces. This panel will take up some of the central issues surrounding the transformation of the global gallery ecosystem.
Featuring panelists: Georgina Adam, Art Market Columnist, The Financial Times and BBC.com, and Editor-at-large, The Art Newspaper; Helen Allen, Founder and Principal, Allen/Cooper Enterprises and Site/109; Carlos Duran, Director and Owner, Galeria Senda and Co-Founder, the LOOP art fair; Darren Flook, Co-Founder, Independent Art Fair; Kavi Gupta, Director and Owner, Kavi Gupta Gallery, Chicago and Berlin. Moderated by Christian Viveros-Fauné, New York-based Critic and Curator, Columnist, the Village Voice and Regular Contributor to ArtReview and The Art Newspaper.
––
Here and Now: Biennials in the 21st Century
Friday, March 7, 3:00–4:30pm
PANELISTS: Dan Byers; Michelle Grabner; Franklin Sirmans
MODERATOR: Lynne Cooke
This discussion will draw on questions arising from the shifting landscape of recent and upcoming international biennials. How has or hasn't the platform of the biennial evolved? What is or should the function of a biennial be? What might be said of location, subject matter and audience? The panelists will examine the idea of the biennial as both an important and challenging gauge of the "here and now" and question its continual relevance and viability as a platform for the exhibition of contemporary art and artists today.
Featuring panelists: Dan Byers, The Richard Armstrong Curator of Modern and Contemporary Art and Co-Curator, 2013 Carnegie International, Carnegie Museum; Michelle Grabner, Professor, School of the Art Institute of Chicago and Co-Curator, the 2014 Whitney Biennial; Franklin Sirmans, The Terri and Michael Smooke Department Head and Curator of Contemporary Art, Los Angeles County Museum of Art and Artistic Director, Prospect.3 New Orleans 2014. Moderated by Lynne Cooke, The Andrew W. Mellon Professor, Center for Advanced Study in the Visual Arts, National Gallery of Art, Washington, D.C.
---
For more information, visit the Whitney Biennial , and Armory Show sites.