January 9th, 2014
01.09.2014
Isa Genzken: Retrospective // MoMA
Seen side-by-side, one would hardly guess that the colorfully accessorized mannequin sculptures and the architectural models made with mathematical precision were created by the same artist. Yet, both are prominent parts of Isa Genzken: Retrospective currently on view at the Museum of Modern Art in New York. Representing distinct periods in the artist's forty-year career to date, both are also indicative of the artist's incessant investigation of form across media – a practice encompassing sculpture, drawing, painting, photography, and film, resulting in a variable and diverse oeuvre.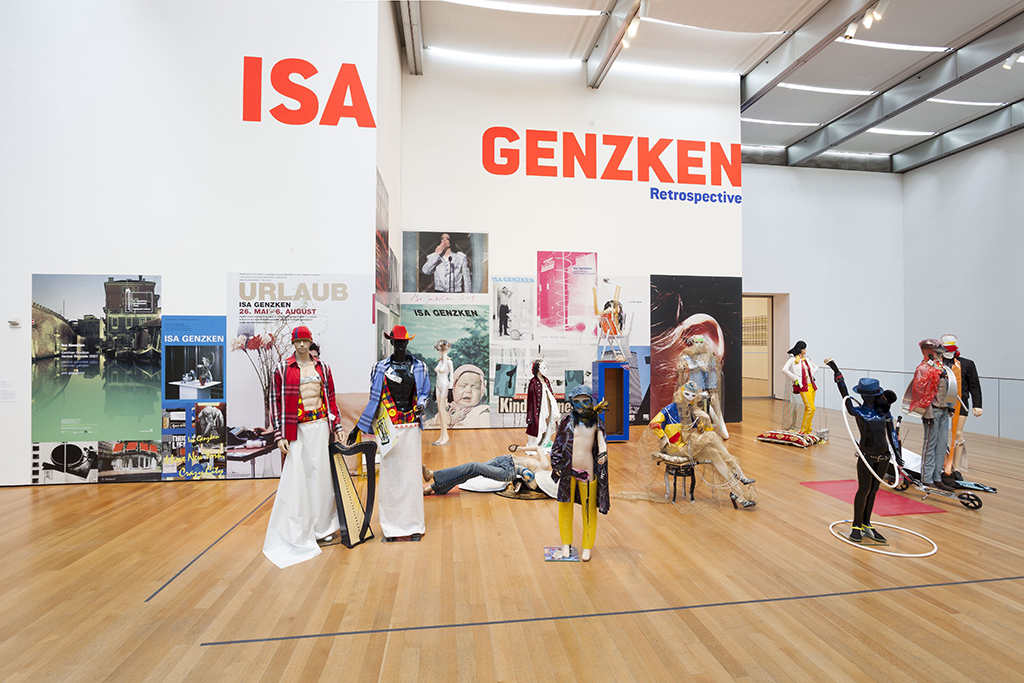 The exhibition was a collaborative project that represents the efforts of multiple departments at MoMA – as evidenced by the variety of media included – and was jointly organized with the Museum of Contemporary Art in Chicago. It opens with a room of works linked by Genzken's early interest in sound, and mathematical equations and machines used to document sound waves and frequency. To this effect, her large and well-known wooden spindle sculptures are placed prominently within the gallery, surrounded by a photograph of the artist's ear from 1980, a series of framed gouache paintings that depict an undulating sound wave, and a readymade sculpture of a 1982 radio receiver.
An introductory text describes Genzken's early artistic training at the Düsseldorf Art Academy, where she studied with Marcel Broodthaers and Gerhard Richter, whom she later married. The traces of both artists' influences can be seen throughout her early work. Broodthaers's tendency to play on commercial advertisements appear to influence a group of posters that appropriate popular ads for stereo systems, and Richter's talent as a colorist and experimental painter come through in many of Genzken's early works, and even more so in her MLR paintings from the early 1990s. In addition, the framed gouache paintings are evocative of German artist Hanne Darboven's work, a contemporary of Genzken's who was similarly interested in the mathematics of sound, and would display her work in large-scale, multi-piece wall installations.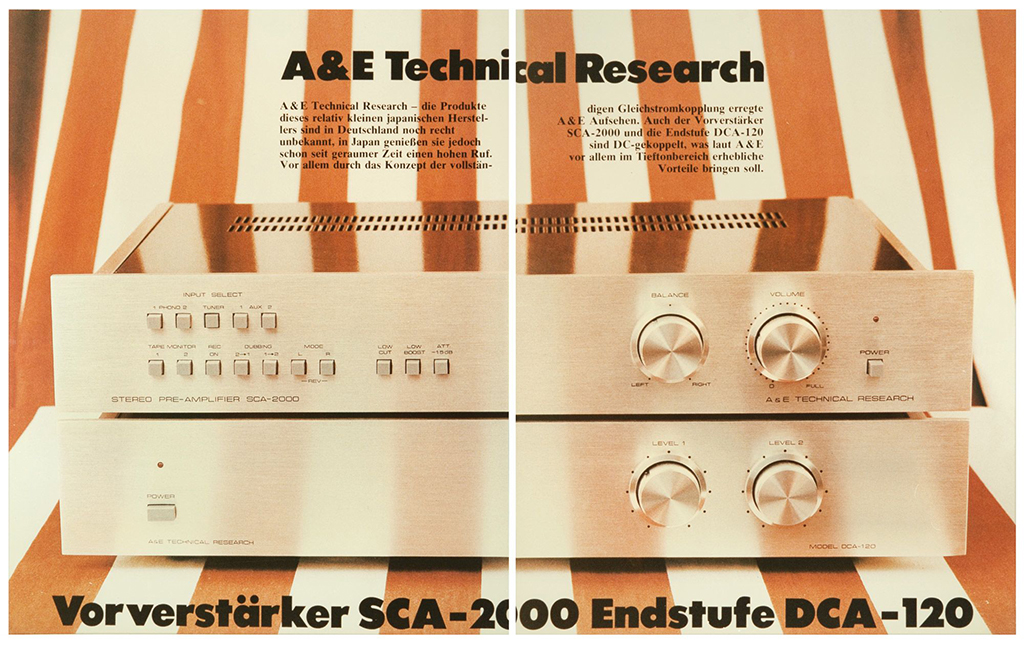 In the following galleries, Genzken's work from the 1980s and early 1990s display a prominent interest in architectural forms and materials. Large steel frames cast within epoxy resin dominate a central gallery, creating precise structures that are both solid and transparent, capturing and filtering the ambient light from the room's skylight, and representing the artist's interest in how architecture interacts with environment.
A series of concrete sculptures on oversized steel pedestals are a daunting presence in the gallery as well. Although critics had connected them with a Minimalist aesthetic at the time of their creation, each sculpture was in fact handmade by the artist, a technique that is antithetical to the formal rigor of the Minimalist movement. The forms were instead meant to act as eerie reminders of a post-war German landscape, and the traces of destruction that lingered.
In the late 1990s and early 2000s, a definitive break can be seen in Genzken's practice – a break that is perhaps influenced by her increasingly frequent and extended trips to New York, and a developing fascination with American consumer culture and subcultures. This shift is exemplified in a series of sculptures Genzken did in 2000, titled Fuck the Bauhaus. A German school of architecture and design that privileged function in favor of democratic form, denouncing needless ornamentation, Genzken's sculptures staunchly challenge the austere legacy of the Bauhaus. Placed on irregular and raw plywood pedestals, each incorporates colorful, found objects – a slinky in one case, a pizza box in another – and are bound together haphazardly by colorful tape and plastic netting.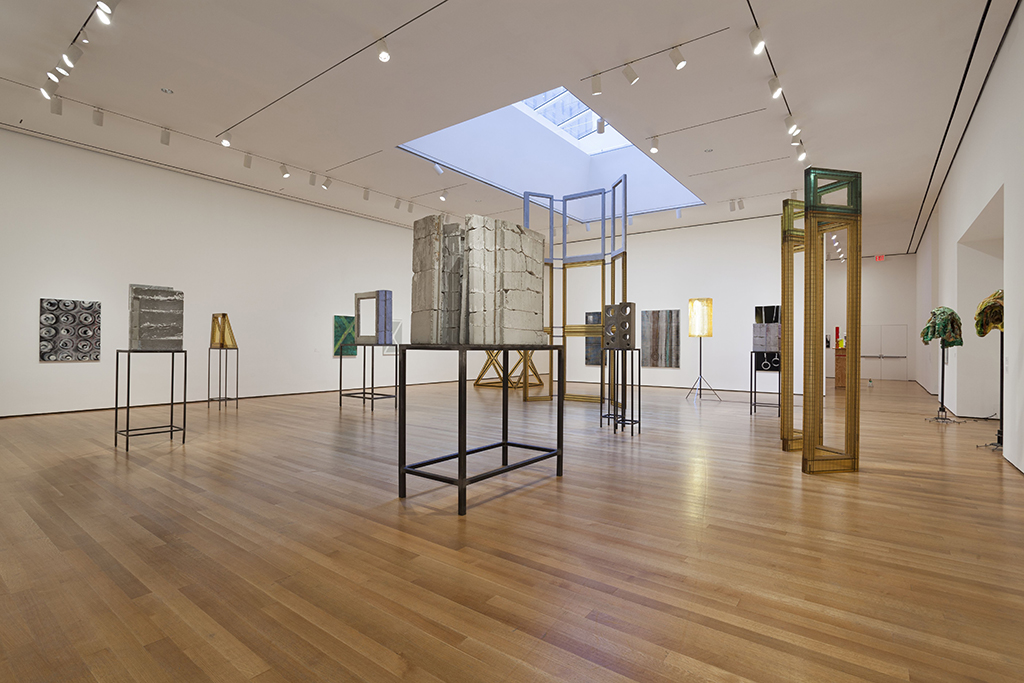 The same irreverence can be seen in Gay Babies series, a group of hanging works that combine objects quintessentially coded as masculine and feminine, and spray-painted in bright and gaudy colors. These works also represent a return to Genzken's initial engagements with issues of gender and sexuality in her early practice.
Later works emphatically follow in tone, and exemplify Genzken's shifting concerns from form to narrative in her work. Viewers next encounter a group of larger-than-life square columns, evoking those of American sculptor Anne Truitt. However, each of Genzken's columns is given a title that identifies them with friends and other artists. Kai is named for her close friend and fellow artist Kai Althoff, Dan for Dan Graham, and Wolfgang for Wolfgang Tillmans. Each also departs from their modernist predecessors in materials, as she uses flamboyantly colorful and reflective surfaces to cover each work. This idea of architectural personification extends into later works like Empire/ Vampire: Who Kills Death, combining Genzken's past interest in architectural forms, and a new interest in narrative-based works comprised of distinct characters and stories.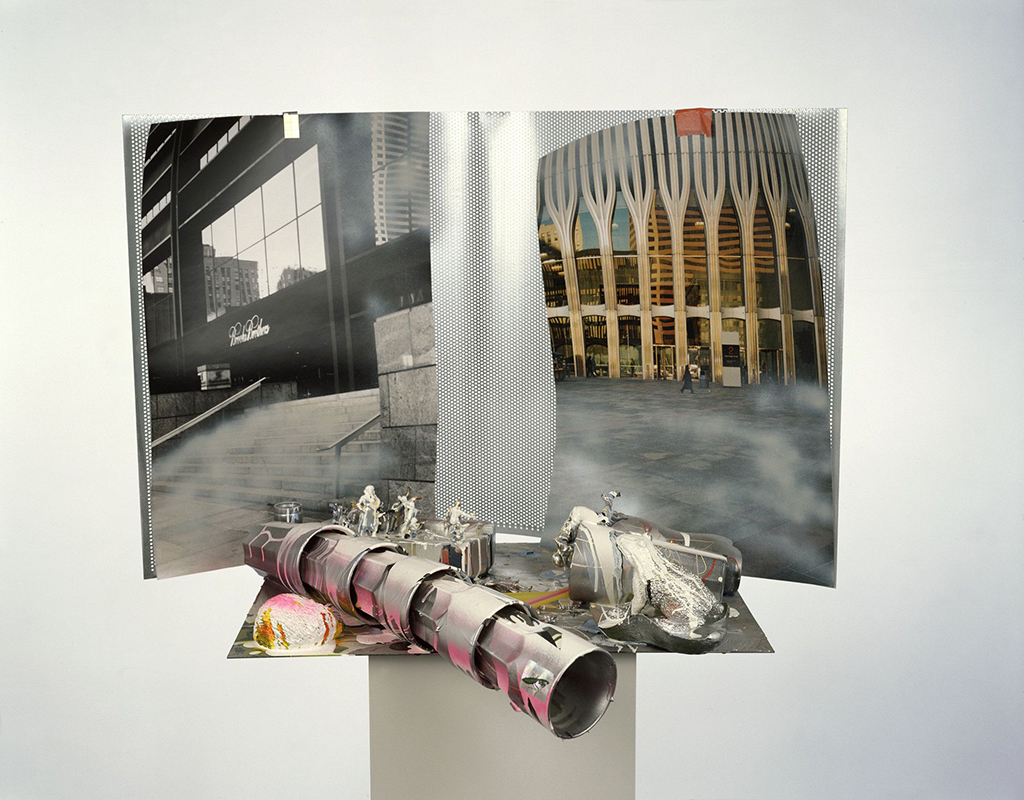 The exhibition ends with a group of large-scale assemblage sculptures, created in response to a call from the World Trade Center association following September 11th, 2001. The works engage with many materials evocative of Ground Zero – airplane windows, building fragments, steel, and concrete – yet are outfitted in bright, candy-colored accouterments. These works are entirely different from the severe concrete sculpture meant to evoke post-war German cities that Genzken created decades before. In choosing to emphasize celebration over mourning, and the positivity of healing over destruction, the series instead portrays an optimistic view for the future of a city that has come to be one of Genzken's adoptive homes.
---
Isa Genzken: Retrospective at MoMA runs through March 10th. The exhibition will be traveling to the MCA Chicago April 12–August 3rd, 2014.