June 12th, 2019
06.12.2019
THE SEEN Expands Global Reach of Publication Through Partnership with Motto Distribution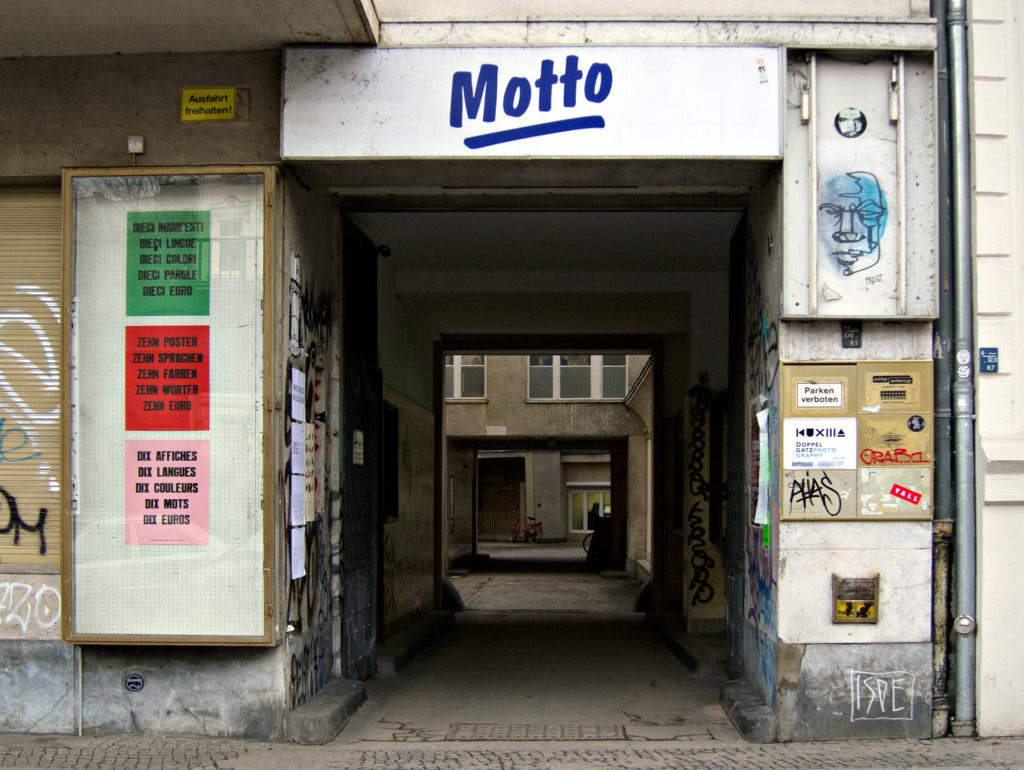 THE SEEN, Chicago's International Journal of Contemporary & Modern Art, published twice a year in print and online by EXPO CHICAGO, The International Exposition of Contemporary & Modern Art (September 19 – 22, 2019) today announced an international expansion of the publication through a partnership with Motto Distribution, whose global headquarters are located in Berlin. The publication will now be available in 34 new locations worldwide, reaching over 21 new cities and 13 new countries.
"Our ambitions for THE SEEN have always been committed to fostering international discourse, and continuing the long legacy of publishing critical writing that originates from Chicago within a global context," said Stephanie Cristello, EXPO CHICAGO Artistic Director and Editor-in-Chief of THE SEEN. "Motto is one of the most well-respected distributors and publishers in Europe, and we are thrilled to be partnering with them on this next chapter of THE SEEN as we expand the reach of our readership throughout Europe, the United States, and beyond."
The expanded distribution, which launches with Issue 08, the current Spring / Summer 2019 edition of THE SEEN, will make the journal available in major cities throughout Austria, Belgium, France, Germany, Italy, Norway, The Netherlands, Portugal, Spain, Switzerland, and the UK, among others.
"This collaboration will provide a global audience with access to exciting new perspectives from Chicago," added Motto Founder Alexis Zavialoff. "We are incredibly proud to play a role in the distribution of these needed contemporary and modern art ideas."
THE SEEN will launch Issue 09 on September 19, in alignment with the eighth annual edition of EXPO CHICAGO, The International Exposition of Contemporary & Modern Art.
---
EXPANDED DISTRIBUTION SITES
Motto Distribution
mumok – Vienna, Austria
Secession – Vienna, Austria
The University of Art and Design – Linz, Austria
National Gallery of Arts – Tirana, Albania
WIELS – Brussels, Belgium
Kunsthal Aarhus – Aarhus, Denmark
Luma Arles – Arles, France
Fondation d'entreprise Galeries Lafayette – Paris, France
Kandinsky Pompidou – Paris, France
Palais de Tokyo – Paris, France
Yvon Lambert – Paris, France
Motto Berlin – Berlin, Germany
Berlinische Galerie – Berlin, Germany
Haus Der Kultur Der Welt – Berlin, Germany
Walther König – Cologne, Germany
bruno with Motto – Venezia, Italy
Casa Bosques – Mexico City, Mexico
De Appel – Amsterdam, The Netherlands
Fundação de Serralves – Porto, Portugal
Raw Material Company – Dakar, Senegal
Museo Reina Sofía – Madrid, Spain
MACBA – Barcelona, Spain
Fundació Antoni Tàpies – Barcelona, Spain
Kunsthalle Basel – Basel, Switzerland
Kunsthalle Zürich – Zurich, Switzerland
Bergen Kunsthal – Bergen, Norway
The Naked Books – Kyiv, Ukraine
CCVA / Harvard – Cambridge, United States
CRB / CCA Wattis – San Francisco, United States
ZhDK – Zurich, Switzerland
Goldsmiths – London, United Kingdom
ICA – London, United Kingdom
MOSTYN – Wales, United Kingdom
Serpentine Galleries – London, United Kingdom
Whitechapel Gallery – London, United Kingdom
Jameel Arts Centre – Dubai, United Arab Emirates
ONGOING DISTRIBUTION SITES
Chicago, IL
The Arts Club of Chicago
The Block Museum of Art
Columbia College Chicago
Chicago Public Library (Select Locations)
DePaul Art Museum
Graham Foundation for Advanced Studies in Fine Arts
Museum of Contemporary Art Chicago
The Renaissance Society
Reva and David Logan Center for the Arts
Rhona Hoffman Gallery
Richard Gray Gallery
The School of the Art Institute of Chicago
Smart Museum of Art
Stony Island Arts Bank
1709 W Chicago Galleries
Chicago Culture Boxes (throughout the city)
National
Los Angeles Contemporary Archive – Los Angeles, California
LAXART – Los Angeles, California
CRB / CCA – San Francisco, California
Institute 193 – Lexington, Kentucky
Speed Art Museum – Louisville, Kentucky
CCVA / Harvard – Cambridge, Massachusetts
MSU Broad Museum of Art – East Lansing, Michigan
CAM St. Louis – St. Louis, Missouri
Bemis Center for Contemporary Arts – Omaha, Nebraska
Printed Matter, Inc. – New York, New York
Additional Distribution in the Lower East Side, SoHo, and Tribeca through Downtown Gallery Map – New York, New York
The Beeler Gallery, Columbus College of Art & Design – Columbus, Ohio
MOCA Cleveland – Cleveland, Ohio
Dallas Contemporary – Dallas, Texas
Download distribution deck here.